Afghan presidential election result to be released on Sunday, capping 5-month-voting process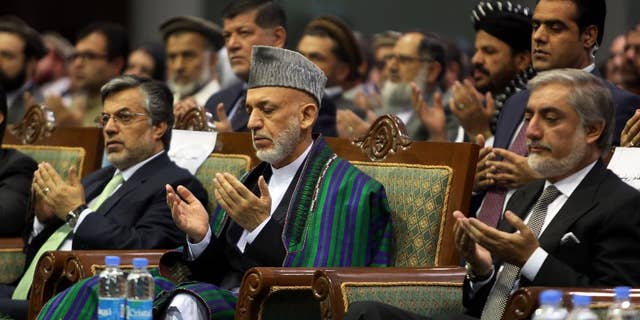 KABUL, Afghanistan – A spokesman for Afghanistan's election commission says the final results of the country's presidential election will be released on Sunday following a weeks-long audit for fraudulent ballots.
Noor Mohammad Noor said Saturday that the election commission has finished its work and will announce results on Sunday.
The announcement would bring the country's more than five-month-long election process to a close. Ballots were cast in a first round in April and again in June in a two-man run-off.
The two candidates, Abdullah Abdullah and Ashraf Ghani Ahmadzai, have been negotiating a power-sharing agreement that would divide responsibilities between the president and the newly created office of chief executive. Those talks have been dragging on for weeks despite consistent mediation by phone from U.S. Secretary of State John Kerry.