Afghan Police: Car Bomber Hits Kabul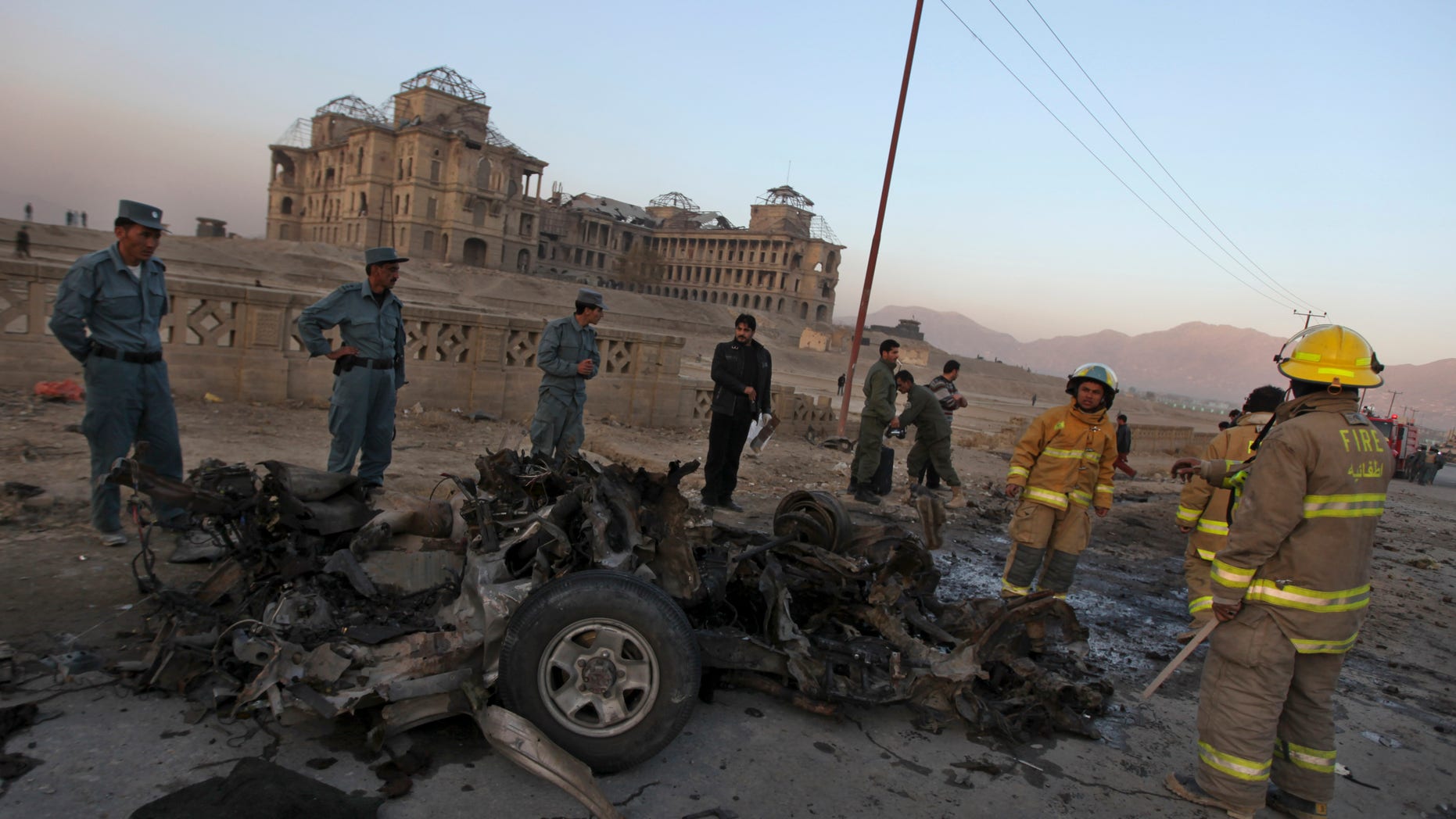 KABUL, Afghanistan -- A suicide car bomber carried out an attack on the outskirts of the Afghan capital on Friday, the police said. There were no immediate reports of casualties.
The target of the bomber was not known, but Kabul police officer Mohammed Jamshid said the bomber hit another vehicle on the southwestern outskirts of the city. The U.S.-led coalition said it was investigating the incident.
Although suicide bomb attacks are becoming commonplace in southern and eastern parts of Afghanistan, where NATO is fighting the Taliban, increased security has made them less frequent in the capital.
In the south, at least 15 insurgents were killed by in a fierce round of fighting in Helmand province and 15 other militants were detained during three overnight operations targeting Taliban leaders across Afghanistan, NATO said Friday.
The heavy fighting erupted Thursday in Sangin district after a member of a joint Afghan and coalition patrol was struck by a homemade bomb, the coalition said. Insurgents continued to attack as a coalition helicopter evacuated casualties. The coalition force called in air support and the insurgents were killed by missiles, a 30mm cannon and artillery fire.
Also in Helmand, a joint force captured several suspected insurgents in Musa Qala district Thursday while going after a senior Taliban leader known for trafficking in weapons and explosives.
Afghan and NATO troops continue to battle a resilient insurgency in Helmand province while Afghan officials work to improve governance and rush development into the region.
In neighboring Kandahar province, Afghan and coalition forces detained other suspected insurgents in Panjawi district while pursuing a member of the Taliban suspected of transporting bomb parts and other weapons between Pakistan and Kandahar, the largest city in the south.
In the third operation, which was conducted in Khost province in the east, security forces also detained insurgents while looking for a member of the al-Qaida-linked Haqqani network who supplies weapons, vehicles and materials to militant fighters in the area.
In total, 15 suspects were apprehended in the overnight operations, NATO said.
The coalition also reported that two Taliban bomb makers were captured Thursday in an area of Kandahar province near the Pakistan border where NATO has been trying to disrupt insurgent supply routes. Through intelligence tips, the coalition tracked the two to a compound in Spin Boldak where they were apprehended. Numerous bomb components, including detonation switches, were confiscated at the site.