Afghan official: Taliban insurgents abduct, kill 20 people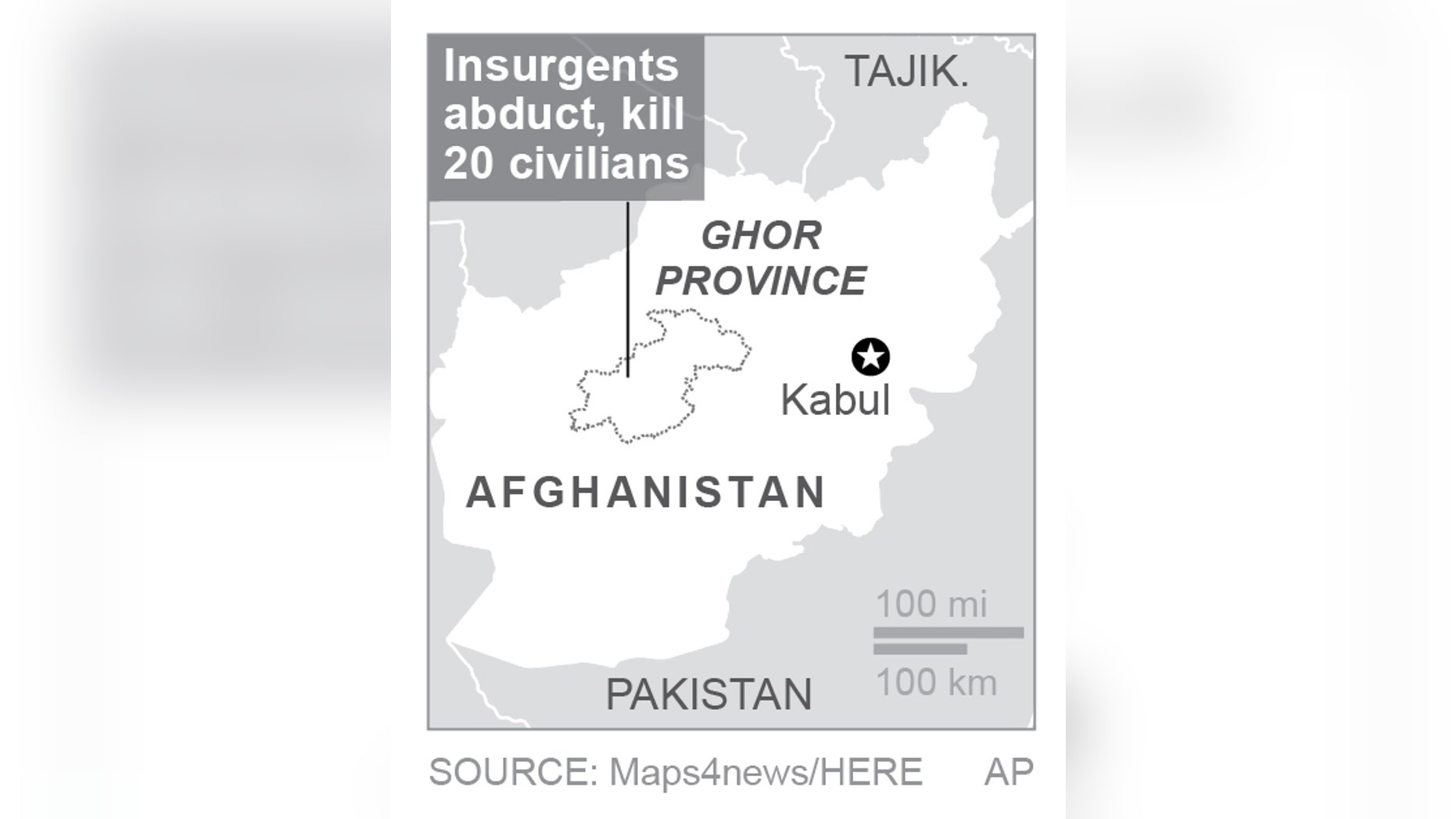 KABUL, Afghanistan – An Afghan police official says that Taliban insurgents have killed at least 20 civilians after they were abducted in a remote central province.
Ziauddin Saqib, the deputy provincial police chief in restive Ghor says the 20 were from a group of 33 taken by militants near the provincial capital of Ferozkoh. The abductions took place while battles were underway between the Taliban and Afghan security forces on Tuesday that saw two militant commanders killed.
There was no immediate statement from the Taliban on the incident in the largely lawless Ghor province.
However, Abdul Hai Khateby, the spokesman for the provincial governor in Ghor, said on Wednesday that the militants behind the attacks and abductions were a renegade Taliban group that swore allegiance last year to Afghanistan's Islamic State affiliate.