Afghan official: Preparations underway to secure meeting of elders on deal with US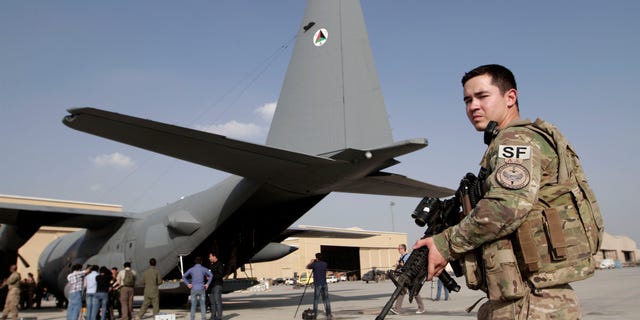 KABUL, Afghanistan – An Afghan official says preparations are underway for a meeting of elders next month that will advise the president on whether to sign a long-troubled security deal with the United States.
Ministry of Interior spokesman Sediq Sediqi said on Thursday that security services are taking all the required measures for the Loya Jirga, or council of Afghan elders.
President Hamid Karzai called the meeting to discuss the state of the agreement after negotiations stumbled despite one year of talks. The U.S. wants a deal in October.
Karzai has ruled out signing the U.S.-Afghan deal until disagreements over sovereignty issues are resolved, but it remains doubtful any agreement will have been reached in a month's time.
If no deal is signed, the U.S. will keep no military forces here after 2014.