Afghan FM 'hopeful' of better cooperation with Pakistan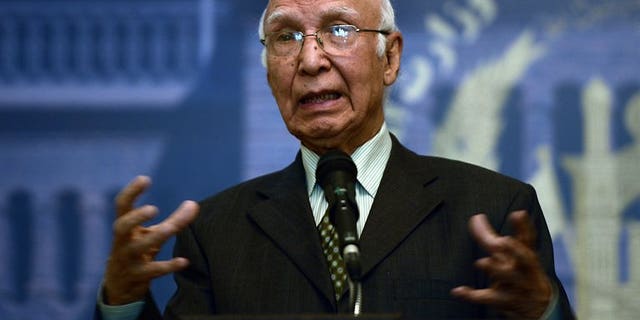 PARIS (AFP) – Afghan Foreign Minister Zalmai Rassoul said Thursday he is optimistic that Pakistan's new government is serious about cooperation and confident the Taliban will not make a comeback.
In an interview with Paris-based international news channel France 24, Rassoul said Kabul was encouraged by recent talks with Islamabad.
Afghan President Hamid Karzai was in Pakistan for two days last week and met with Prime Minister Nawaz Sharif for the first time since Sharif's election in May.
"Stability in Pakistan cannot be achieved without stability in Afghanistan. That is something that is finally, I hope, understood by Pakistan," Rassoul said.
Elements of the Pakistani state are widely accused of funding, controlling and sheltering the Taliban. Islamabad says publicly it will do anything to stop the fighting in Afghanistan
Rassoul said Kabul was "reasonably hopeful" of "much better cooperation" with the new Pakistani government.
"I think there is a recognition in Pakistan today that Pakistan has tremendous economic and security problems, that these difficulties cannot be solved without cooperation with Afghanistan in the fight against terrorism," he said.
Rassoul also said fears were overblown of the Taliban resurging when the bulk of Western forces withdraw next year.
"The Taliban tried their best this summer to show that at the end of 2014 they are coming back. They did not succeed," he said. "They have no attraction at all for the Afghan people because their job is killing, not giving a vision for the Afghan people."
Rassoul said government forces were in control of 80 percent of Afghanistan and that the Taliban controlled "only one or two districts" in Helmand and Kandahar provinces.
"I can assure you there is no way the Taliban can come back in Afghanistan," he said.