Address rape victims of South Sudan hotel rampage, US says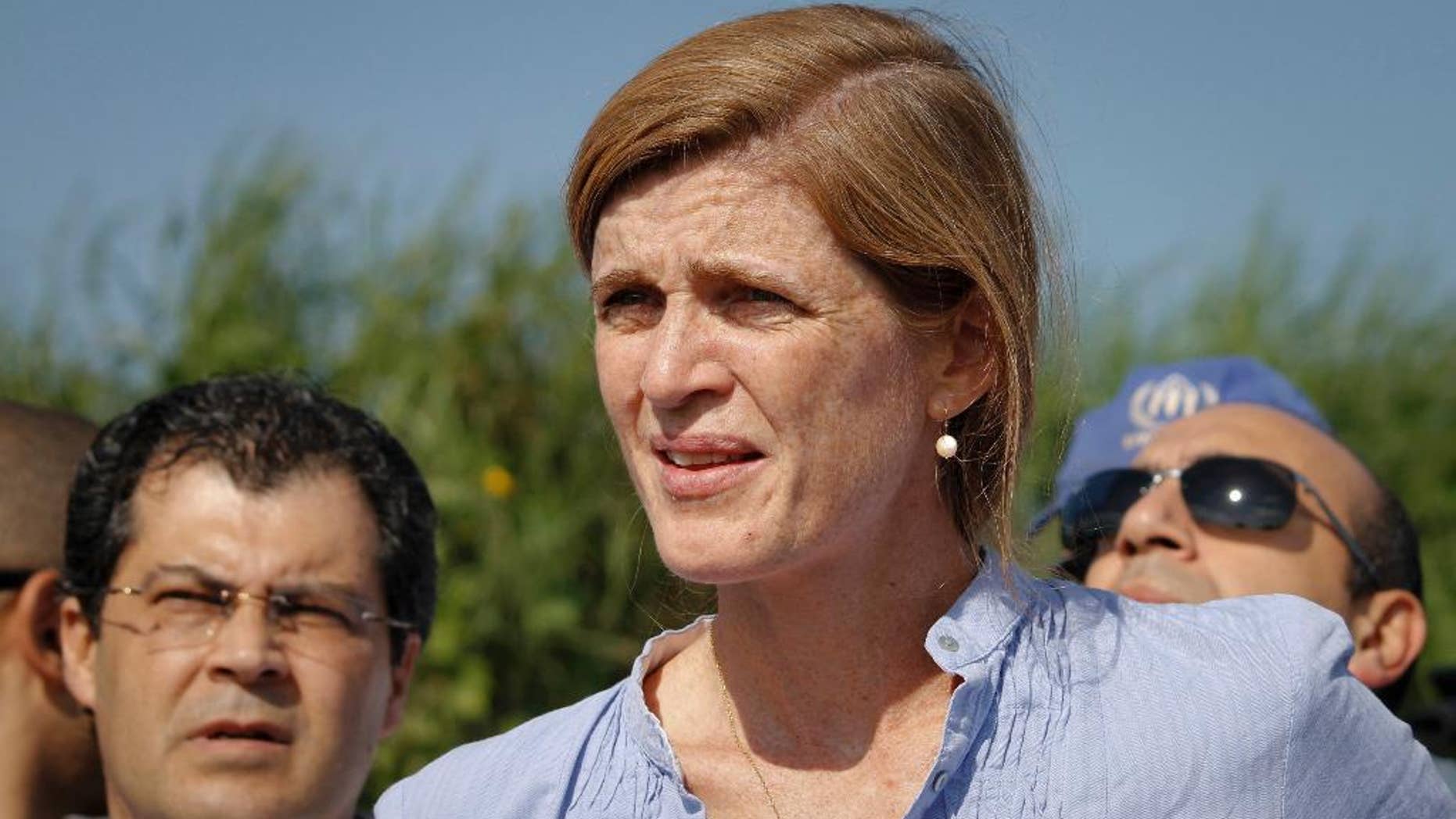 JUBA, South Sudan – The U.S. ambassador to the United Nations is calling for an independent commission to take testimony from rape victims of a rampage by South Sudanese soldiers at a hotel compound popular with foreigners in July.
Ambassador Samantha Power spoke Saturday as the U.N. Security Council continued a rare visit to the country on the brink of renewed civil war. Fighting that erupted in the capital, Juba, in early July killed hundreds.
In a meeting with South Sudan's Council of Ministers, Power urged the government to hold accountable the soldiers who rampaged through the Terrain compound during the chaos, targeting Americans and raping women.
An Associated Press investigation found that victims of the Terrain attack also were beaten, subjected to mock executions and forced to watch a local journalist be shot dead.
In calling for the independent commission to collect testimony, Power said many of the victims feel frightened to come forward for fear of retaliation.
South Sudan's government said it would look to the African Union for direction on whether to implement accountability measures, a council diplomat said. The diplomat spoke on condition of anonymity because they were not authorized to discuss the meeting publicly. The council is expected to meet with AU officials in Ethiopia after leaving South Sudan.
The U.S. ambassador also called for accountability for attacks on civilians. A separate AP investigation found that South Sudanese soldiers raped several local women and girls outside a U.N. camp shortly after the July fighting. One assault occurred within sight of U.N. peacekeepers, who did not respond.
Security Council members visited the U.N. camp Saturday.