Activists: Wave of tit-for-tat kidnappings between rebel groups in Syria's Aleppo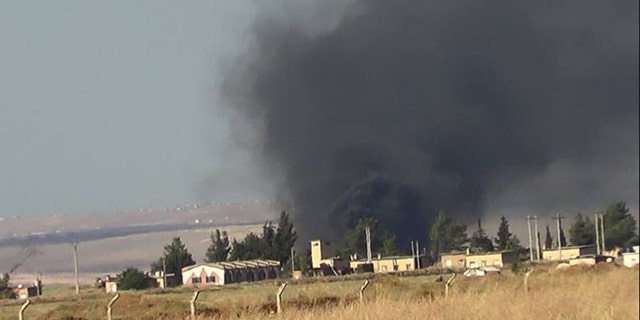 BEIRUT – Syrian activists say that a wave of tit-for-tat kidnappings between rival Islamic militant groups in the northern city of Aleppo risks sparking large-scale internal fighting between rebels.
Rami Abdul-Rahman, who heads the Britain-based Syrian Observatory for Human Rights, said Saturday that a coalition known as the Judicial Council had accused another rebel force, the Ghurabaa al-Sham, of robbing factories in Aleppo's industrial neighborhood.
He said the two groups clashed on Tuesday and the Judicial Council is now holding Ghurabaa al-Sham members captive. The Ghurabaa al-Sham is also holding Judicial Council members.
Aleppo-based activist Mohammed Saeed said Ghurabaa al-Sham withdrew its fighters from several neighborhoods, including the industrial area.
Aleppo is Syria's largest city and is split between rebel and government control.