Activists report internal clashes in rebel-held suburb of the Syrian capital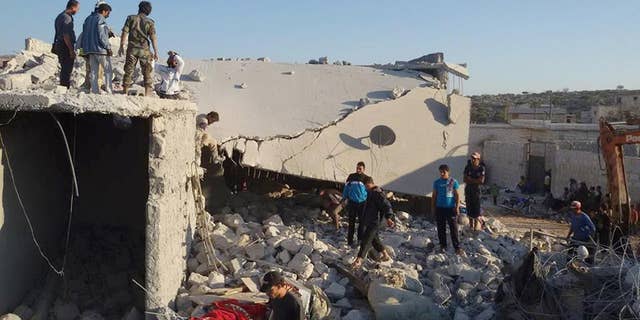 BEIRUT – Activists are reporting rare internal fighting in a rebel stronghold east of the capital Damascus.
The activists say the fighting broke out Friday and continued Saturday between residents and members of the Islamic Army in the suburb of Douma.
A Syria-based activist who goes by the name of Mohammed Orabi said the clashes began when residents attacked the storage units of influential merchants who dominate the local food distribution business to protest high prices.
Orabai and the Britain-based Syrian Observatory for Human Rights said guards at the units opened fire, seriously wounding several residents.
The Islamic Army, a powerful rebel faction which tightly controls Douma, receives funding from some of these merchants, activists say, and is clashing with angry local residents in their defense.