Activists in Spain defend man who hid son in suitcase to cross border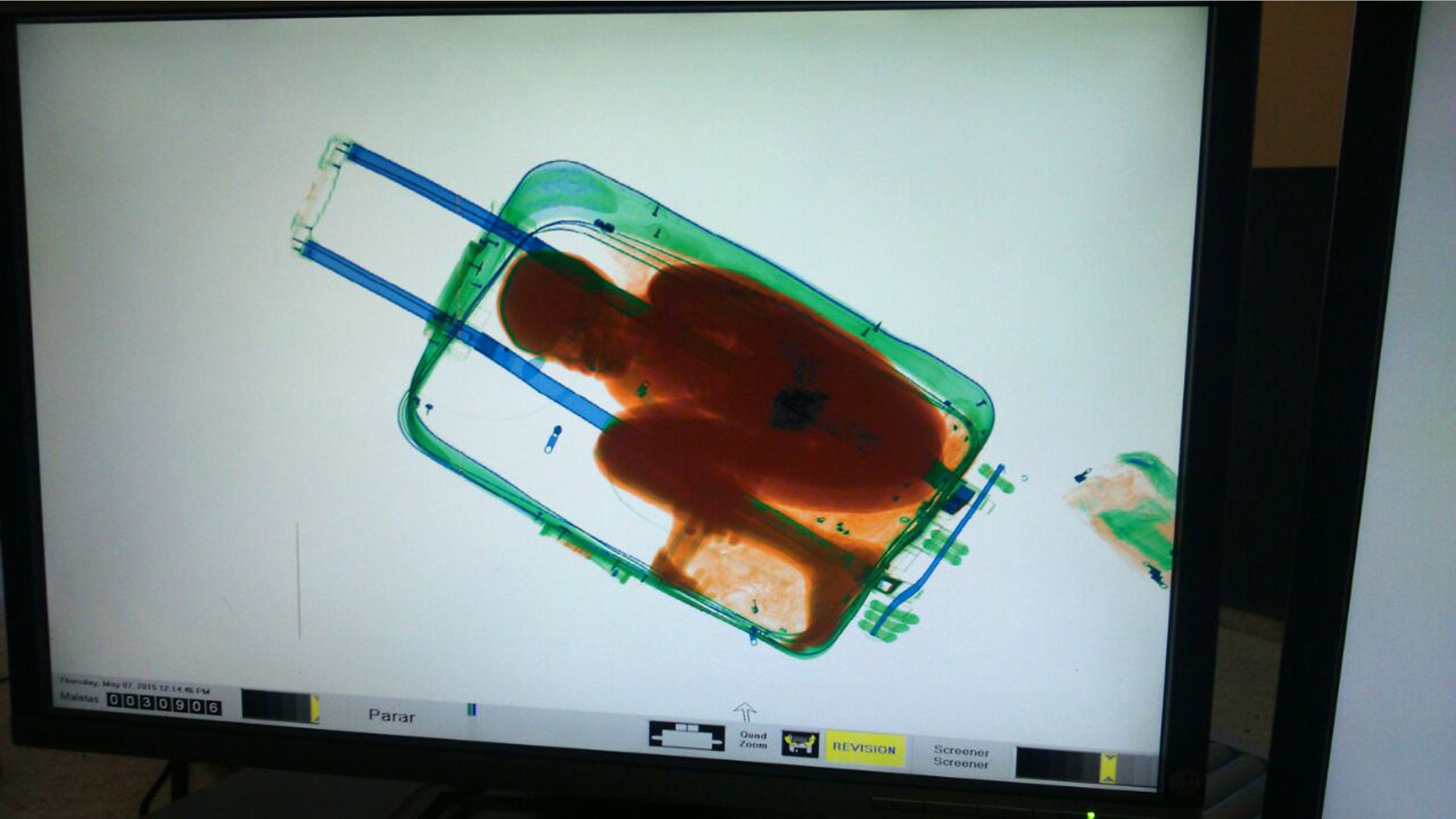 Immigration activists and lawyers in Spain are coming out in defense of an Ivory Coast man who tried to smuggle his 8-year-old son into the country stuffed in a suitcase.
They argue that he was driven by despair and should be given some leniency.
"This is a dramatic situation, which reflects policies that hinder the arrival of legal immigrants," said Manuel Sobrino, a spokesman for Red Acoge, a network of immigrant associations operating in Spain, as quoted by ABC newspaper. "Evidently, when a parent tries to bring his son that way, we understand he has not had another option."
"If the father is processed as a criminal it would be reductionist," he said, adding that the case is just one more example of the difficulties immigrants, many of them fleeing conflict and hunger, face daily in their quest to reach Europe.
A Spanish court ordered Friday the detention of the man, who is being identified by the initials A.O., and his wife, a 19-year-old Moroccan who pulled the suitcase across the land border crossing El Tarajal in Ceuta, a Spanish city enclave in North Africa.
A police statement said guards stopped the woman because she looked very nervous as she waited in line. When the guards put her suitcase through a scanner, they detected the boy curled up inside.
The two were legal residents in Spain but the boy, identified by the local press as Abou, was not.
Although he had no ventilation, the child was in good condition, according to the Red Cross staff members who treated him. He is currently under the protection of the Ceuta authorities.
Just an hour and a half after finding the boy, guards detected a man with the same name crossing the same border. Upon questioning, Telam reported, they discovered he was the father. The father planned to meet up with his family in the Canary Islands, where he lived since 2013 with his wife and another daughter.
Several Spanish outlets are reporting that the father had previously requested a family reunification but his petition had been denied.
Red Acoge lawyer Estanislao Naranjo Infante said his detention is wrong because he has a residence permit in Spain, a known address and a permanent job.
"We think the action in this case regarding the father is excessive," he said. "It is a single event, a parent who wants to bring his son and who has tried to do it legally," he told ABC.
He explained the boy's residence permit was denied for not meeting the economic requirements – which amounts to discrimination, he said.
He said Red Acoge is calling for a debate of the issue in the Spanish Parliament, urging them to consider that the current law "can lead to situations of injustice."
"Our law is very peculiar because, the fact is, nobody here is forced to have a certain financial capacity to be a father, and immigrants are," he complained.
"What is happening with this man is outrageous."
A Ceuta magistrate on Friday ordered the father held on charges of human rights abuse.