Abe: Japan planning for refugees in event of NKorean crisis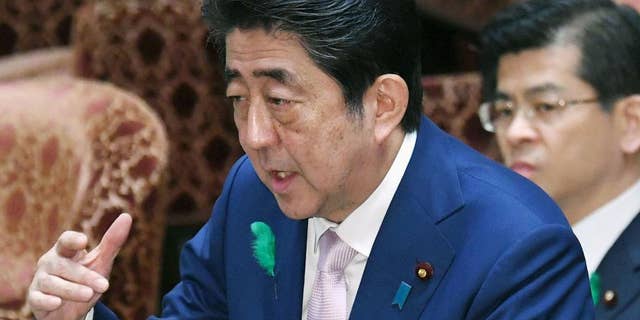 NEWYou can now listen to Fox News articles!
TOKYO – Prime Minister Shinzo Abe says Japan's government is drawing up contingency plans in case a crisis on the Korean Peninsula sends an influx of refugees to Japan.
Abe told a parliamentary session Monday that the government is formulating measures including protecting foreigners, landing procedures, building and operating shelters, and screening asylum seekers.
Abe's disclosure came in response to a question that had been occasionally asked in the past but is now more realistic than ever with North Korea's missile capability rapidly advancing and tension with the U.S. rising.
Abe said the government has been also working on evacuation plans for Japanese from South Korea in case of a crisis.