Abbas reaches deal to head Palestinian unity government with Hamas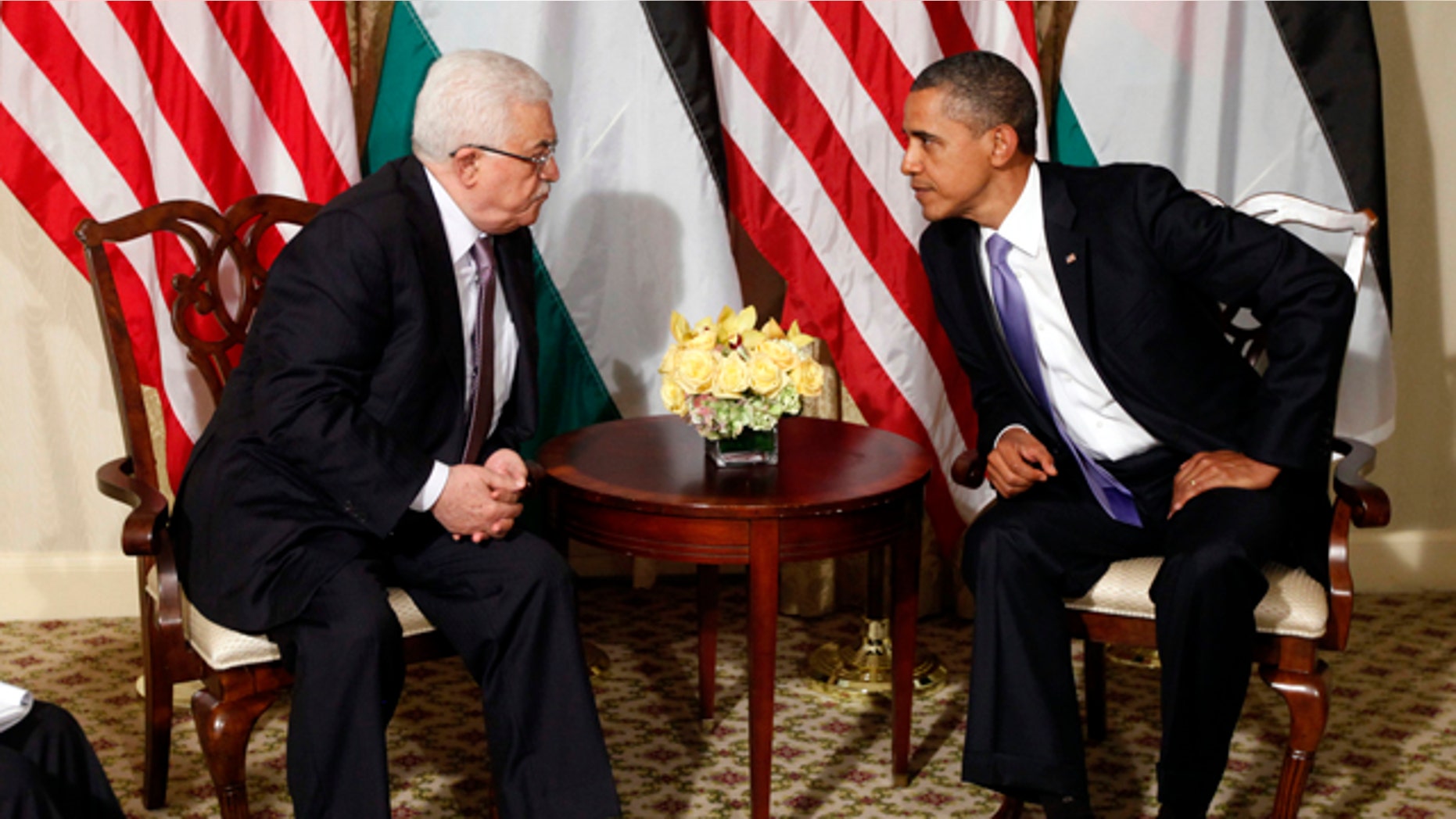 The main Palestinian political rivals took a major step Monday toward healing their bitter rift, agreeing that Palestinian President Mahmoud Abbas would head an interim unity government to prepare for general elections in the West Bank and Gaza.
The agreement, brokered by Qatar, was signed by Abbas and Khaled Mashaal, chief of the Islamic militant Hamas.
Both leaders said they are serious about moving forward.
"We promise our people to implement this agreement as soon as possible," Abbas said.
"We inform our people that we are serious about healing the wounds ... to reunite our people on the foundation of a political partnership, in order to devote our effort to resisting the (Israeli) occupation," added Mashaal.
The two had reached a reconciliation deal last year to end more than four years of separate governments in the West Bank and Gaza Strip, but disagreement over who was to head an interim government had delayed implementation. Hamas, which runs Gaza, had strongly opposed Abbas' initial choice of Salam Fayyad, the head of his Palestinian Authority in the West Bank.
Fayyad, who was appointed prime minister by Abbas in 2007 after Hamas' violent takeover of Gaza, would have to step down if a transitional government is formed.
Fayyad "warmly welcomed" the Qatar agreement, said Palestinian Authority spokesman Ghassan Khatib.
It remains unclear whether the interim government would be acceptable to the West. The United States, Europe and Israel consider Hamas a terror organization, and said they would shun any government that includes members of an unreformed Hamas.
Abbas has international backing and Monday's agreement said all Cabinet ministers would be politically independent technocrats.
With the Palestinians moving toward unity, the fate of low-level border talks with Israel also remains uncertain. Abbas has said that the talks have run their course, as far as he is concerned, and that he would only resume them if Israel made a better offer on where to draw the border with a Palestinian state. It is not clear whether Israel would negotiate with Abbas as head of a Palestinian unity government.
As part of reconciliation, elections were initially set for May. However, the delays in implementation make it unlikely the vote will be held on time.