99 Mexican Mafia Members Arrested in Predawn Raids, Feds Say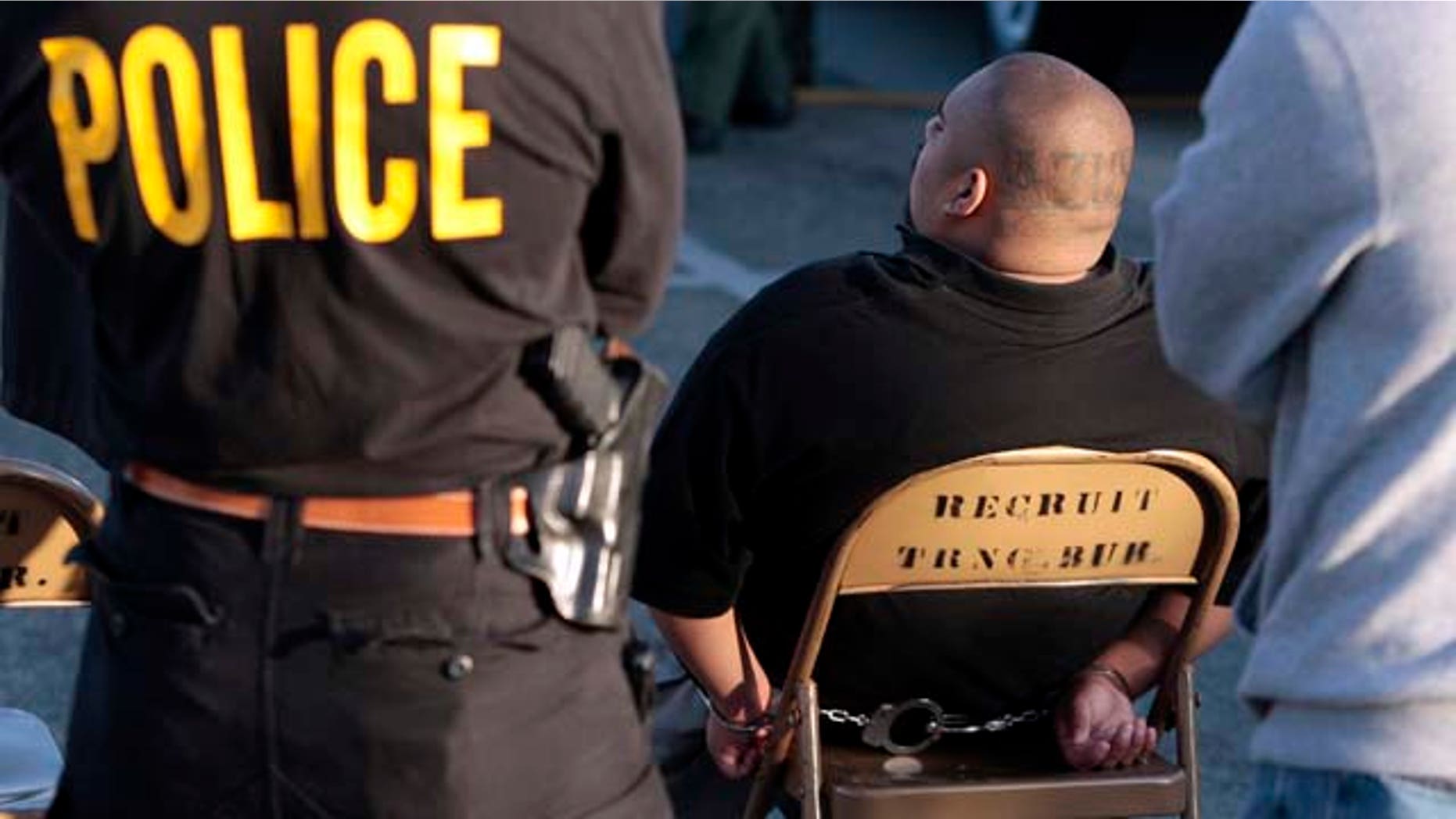 Nearly 100 alleged gang members of the Mexican Mafia have were rounded in predawn raids orchestrated by hundreds of federal and local law enforcement officers in Orange County, California.
The raid capped a 32-month investigation focused on Mexican Mafia and Costa Mesa's Forming Kaos gang, according to the Los Angeles Times. The feds charged 57 people with a range of counts from drug dealing to multiple conspiracies to commit murder.
Prosecutors released the indictment detailing a complex and well-oiled criminal enterprise in which local Latino gangs would be forced to pay taxes, or "tributes," to the Mexican Mafia, the America's largest and oldest prison gang, in exchange for territories granted to gangs.
U.S. Attorney Andre Birotte Jr. called the operation, known as Black Flag, a "staggering  and comprehensive blow" to the Mexican Mafia because the case focused on members as well as leaders of the organization.
"We stand here this morning united in one message: No gang member is untouchable or unreachable,'' Birotte said at a news conference at Santa Ana Police Department headquarters.
Follow us on twitter.com/foxnewslatino
Like us at facebook.com/foxnewslatino