9-year-old 'hero' died after trying to save his mom from drowning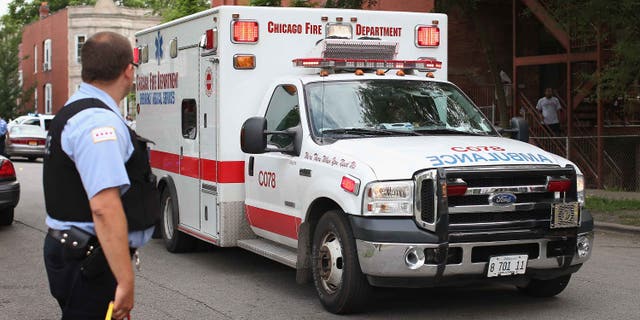 NEWYou can now listen to Fox News articles!
A Chicago-area mother and her 9-year-old son, who desperately tried to save her, died from their injuries days after their SUV crashed into a retention pond.
Maria Ramirez had dropped off her husband about at work 5 a.m. last Thursday when she was hit by another car and careened into the pond in Aurora, Illinois, some 40 miles west of Chicago.
Ramirez's 7-year-old daughter, Monserrate, was also in the car and was able to swim to safety. She said her brother, Ronaldo, refused to leave the submerged car and tried to unbuckle their mother's seatbelt.
"He will be remembered like a hero in our family," his father, Abelino Alanis, told the Chicago Tribune through an interpreter.
Mother and son were finally pulled out of the water between 30 and 40 minutes later. They were taken to separate hospitals and died over the weekend after being taken off life support.
"God knows our feelings, and we are in his hands now," Alanis told the Tribune. "Our situation is not easy, but we know all of the Aurora community is trying to support us."
Crash investigators said Ramirez' vehicle was leaving a parking lot when the accident took place. The SUV was propelled into the pond, where it sank completely.