8 Killed in Past Day, Syrian Activists Say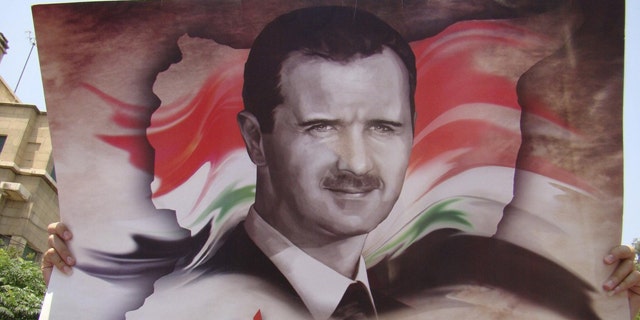 BEIRUT – Security forces killed at least eight people and arrested dozens, including artists and intellectuals, during military operations in the past 24 hours, Syrian activists said Thursday.
The military sweeps took place in the capital, Damascus, the northern Idlib province and a restive area near the Turkish border in the northwest.
President Bashar Assad is trying to crush a four-month-old uprising that refuses to back down, despite a deadly government crackdown that activists say has killed some 1,600 people since the middle of March. The government disputes the toll and blames the bloodshed on a foreign conspiracy and "armed gangs."
Assad has acknowledged the need for reforms, but the protesters have largely refused any dialogue with the regime while the killings continue.
At least seven people were killed late Wednesday during army raids in the Jabal al-Zawiya region in the northern Idlib province, said Syria-based activist Mustafa Osso. The province has been the scene of military operations for weeks, apparently aimed at preventing residents from fleeing to neighboring Turkey.
The Turkish refugee camps housing thousands of Syrians have been a source of deep embarrassment to the Assad regime.
The Local Coordination Committees, which track anti-government protests in Syria, said a 45-year-old man was shot dead Thursday in Deir el-Zour province, near the border with Iraq, when security forces fired at protesters.
Ammar Qurabi, head of the National Organization for Human Rights, security forces broke up a peaceful anti-government protest in Damascus on Wednesday evening, beating some protesters and arresting Syrian intellectuals, actors and artists.
The protest coincided with a pro-regime demonstration in the same area, with some activists reporting scuffles between the two sides. But only the anti-regime protest was broken up.
Qurabi said the arrests were proof that the regime is escalating its crackdown against anyone who dares protest and that the promises of reform were merely "ink on paper."