70 years separate their time in power in Romania: former king, president-elect meet for lunch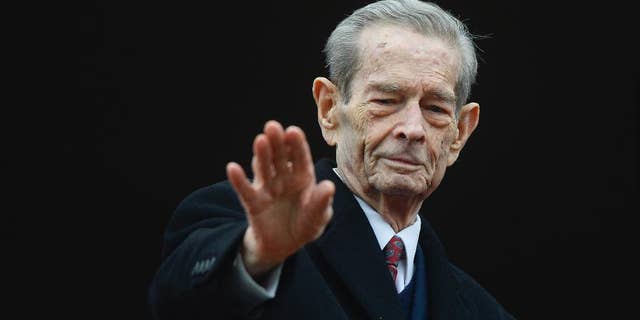 BUCHAREST, Romania – Two Romanian leaders of German descent whose time in power is separated by 70 years have found time for lunch.
Former monarch King Michael, Europe's surviving World War II leader, invited President-elect Klaus Iohannis to lunch Wednesday at his palace.
Iohannis, the mayor of Sibiu, scored a stunning victory over Prime Minister Victor Ponta in Sunday's presidential runoff, sending a feel-good factor among Romanians.
Before the meal, hundreds gathered, waving flags and shouting "King Michael!" Iohannis has invited Michael to his inauguration next month.
Virtually unknown before, Iohannis notched up more than 1 million likes on his Facebook page after his victory.
The 93-year-old Michael was forced to abdicate by the communists in 1947 and went into exile until 1997. Outgoing President Traian Basescu is very critical of Michael.