70 Pakistanis killed in rain-related incidents in 3 weeks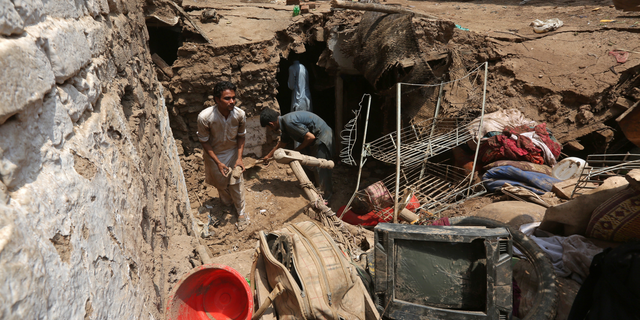 ISLAMABAD – Pakistan's National Disaster Management Authority says at least 70 people have been killed in rain-related incidents in various parts of Pakistan in the past three weeks.
It a statement, the agency said Friday that 90 people were also injured since June 26 when rains started lashing the country.
In Pakistan and neighboring India, deadly floods occur regularly during the monsoon season, which runs from June through September.
The disaster management authority said it has transported food, tents and other relief supplies to affected areas.
Flash flooding triggered by the rains damaged a bridge in the eastern Punjab province and landslides disrupted normal traffic in the north. This week's rains flooded some streets in an upscale area of Islamabad.
However, most rivers in Pakistan are still flowing at normal levels.
.