7.1-magnitude earthquake on border of Peru, Brazil, USGS reports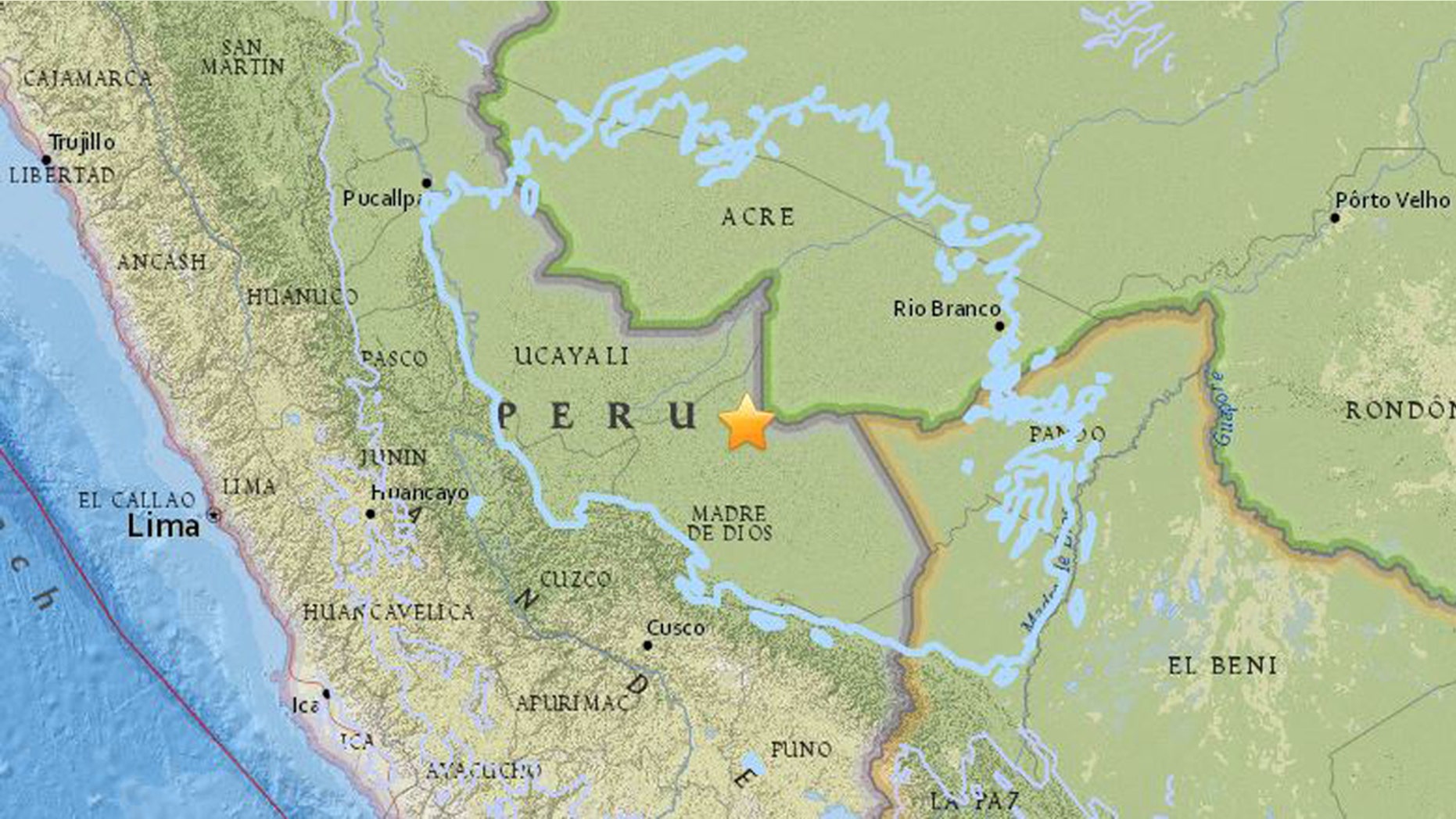 A 7.1-magnitude earthquake has struck eastern Peru, close to its borders with Bolivia and Brazil on Friday morning, the U.S. Geological Survey reported.
The quake was recorded at 4:04 a.m. local time at a depth of 378 miles.
The epicenter was 83 miles west of the Peruvian village of Inapari and 140 miles west of the Bolivian city of Cobija.
There was no immediate information on damage or casualties.
In 2001, at least 74 people were killed after an 8.1 magnitude earthquake shook southern Peru and triggered a tsunami, the U.K.'s Express reported.
Earlier this week, a 7.0 magnitude earthquake shook Venezuela Tuesday, the USGS reported.
This is a developing story. Check back for updates. 
The Associated Press contributed to this report.