6.8 quake felt across New Zealand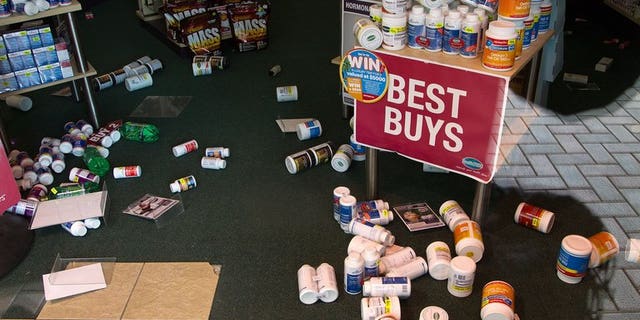 WELLINGTON (AFP) – A powerful earthquake shook major cities across New Zealand on Friday, sending terrified office workers diving under their desks but with no initial reports of significant damage.
The 6.8-magnitude quake struck at 2:31 pm (0231 GMT) in the Cook Strait, the US Geological Survey said. It was felt from Christchurch in the South Island to Auckland in the North Island.
The USGS said it hit five kilometres (three miles) east of Seddon at a depth of 10.6 kilometres, close to the centre of a series of quakes last month.
No tsunami alert was issued.
The tremor caused a violent jolt in the capital Wellington, where office workers scrambled for cover, and was followed by a series of sizable aftershocks.
"It certainly has the potential to cause damage," a seismologist from Geoscience Australia told AFP, noting that a 6.5-magnitude quake in the same area on July 21 had caused damage.
'This area in particular is very active in the last couple of months. This is a continuation of that activity."
There have been hundreds of aftershocks since the July quake, with residents fearing a repeat of a devastating quake that hit Christchurch in February 2011, killing 185 people.
Wellington was the scene of the country's most powerful earthquake in 1855.
That 8.2-magnitude quake caused four deaths and changed the city's geography, pushing the shoreline out 200 metres (660 feet) as it thrust the harbour floor upwards.
New Zealand is on the boundary of the Australian and Pacific tectonic plates, forming part of the so-called "Ring of Fire", and experiences up to 15,000 tremors a year.