6.1 magnitude earthquake strikes town near Iranian nuclear plant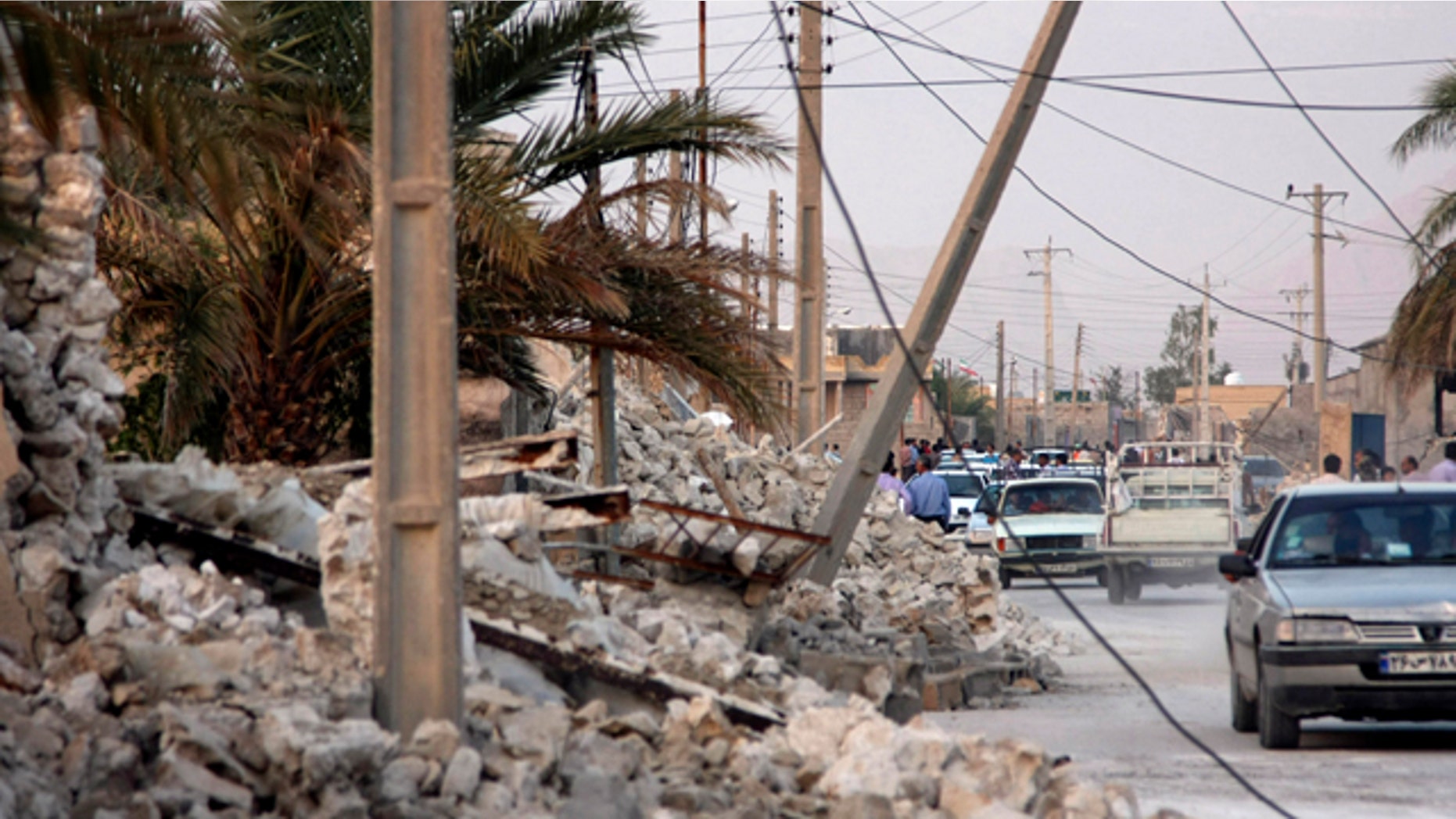 A 6.1 magnitude earthquake that struck near the town of Iran's first nuclear power plant has left at least 37 dead, state TV reported on Tuesday, but operations at the plant are unaffected.
The report said the earthquake struck the town of Kaki some 60 miles southeast of Bushehr, a town on the Persian Gulf. Bushehr provincial governor Fereidoun Hasanvand told state TV that 37 people had died so far and 850 were injured, including 100 who were hospitalized.
The Russian company that built the nuclear plant said the earthquake was felt there, but it didn't impact operations, Sky News reports.
"Personnel continue to work in the normal regime and radiation levels are fully within the norm," an Atomstroyexport official told Russian state news agency RIA.
Shahpour Rostami, the deputy governor of Bushehr province told state TV that rescue teams have been deployed to Shomneh, the most damaged district in the region.
Kaki resident Mondani Hosseini told the Associated Press that people had run out into the streets out of fear.
Three helicopters were sent to survey the damaged area before sunset, Mohammad Mozaffar, the head of the province's rescue department said. He said damage was particularly bad in the village of Baghan.
Kaki resident Mondani Hosseini told The Associated Press that people had run out into the streets out of fear.
The quake was felt across the Gulf in Bahrain, the United Arab Emirates and Qatar, where workers were evacuated from high-rise buildings as a precaution.
Earlier on Sunday a lighter earthquake jolted the nearby area. Iran is located on seismic faults and it experiences daily light earthquakes.
In 2003, some 26,000 people were killed by a 6.6 magnitude quake that flattened the historic southeastern city of Bam.
The Associated Press contributed to this report.