$50K Reward Offered For Avonte Oquendo; The Autistic NYC Teen Has Been Missing For A Week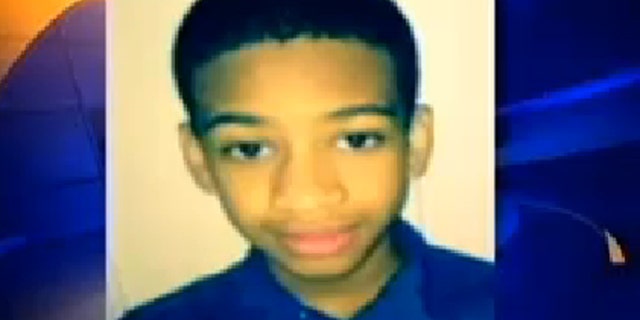 The brothers of Avonte Oquendo, 14, of Queens, N.Y., say they are not giving up hope that their autistic brother will be found alive and well.
Friday marks one week since Oquendo disappeared.
The organization Autism Speaks is upping the reward for the safe return of the boy to $50,000.
Avonte, who is is unable to speak, was spotted in security video leaving the Center Boulevard School on 51 Avenue in Long Island City at about 12:30 p.m. last week. He never made it home.
"He ran outside and no one ran after him to stop him," said Oquendo's mother, Vanessa Fontaine.
"He's not familiar with this area. He has only been coming to this school for a month," said Anthony Fontaine, Avonte's brother.
Police and family members believed they had a break in the case on Tuesday when witnesses reported seeing a boy fitting the description of Avonte.
The individual found, another missing boy from Harlem, was not Oquendo, according to family members.
The NYPD has been following several leads, including input from psychics, but none have panned out, said Anthony Fontaine.
The family says hundreds of people have turned out to a makeshift command center outside the school where Avonte ran from.
A security guard saw Avonte leave and didn't stop him.
"He should have followed by his job code. He failed," said Anthony Fontaine.
"What I thought as soon as I met Vanessa was that this cannot happen absent either an inappropriate system or negligently drawn up system or negligence on the part of someone at the school," said family attorney David Perecman.
They have filed a notice of claim against the Center Boulevard School.
Avonte has a very good understanding of the NYC bus system and is used to taking buses.
"He never rides the trains. But he loves trains. Any boy loves trains," said Vanessa Fontaine.
Among the place where investigators have been searching are train yards and MTA stations.
At the request of the NYPD, the state's Division of Criminal Justice Services issued a missing child alert.
"If you approach him, call his name. He doesn't like touch too much. He'll probably run. Try to keep him where's he's at," said Fontaine.
If you have any information about Oquendo, please contact the NYPD's Crime Stoppers at 800-577-TIPS or www.nypdcrimestoppers.com
For more New York stories, visit myfoxny.com.
Follow us on twitter.com/foxnewslatino
Like us at facebook.com/foxnewslatino