5 Philippine leaders, often rivals, unite to discuss China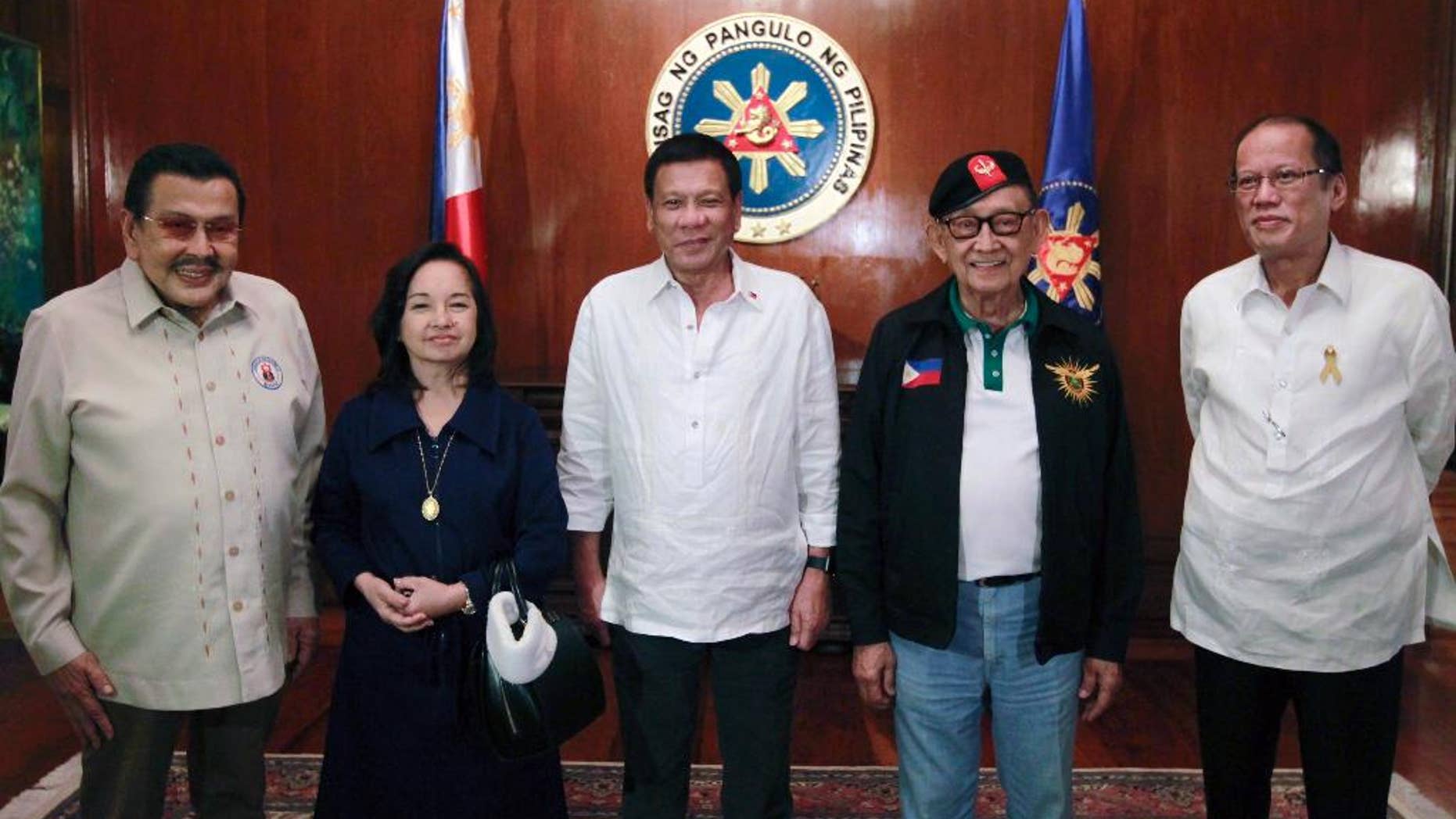 MANILA, Philippines – The new Philippine leader has gathered four past presidents, most of whom have been politically at odds with one another, to discuss a unifying worry: their country's territorial disputes with China.
President Rodrigo Duterte convened the National Security Council on Wednesday mainly to discuss his government's strategy in proposed negotiations with China to resolve the South China Sea conflict.
The inclusion of Fidel Ramos, Joseph Estrada, Gloria Macapagal Arroyo and Duterte's immediate predecessor, Benigno Aquino III, meant the most incumbent and former Philippine leaders were gathered in one place in the republic's history. It was a rare show of unity since Arroyo once helped oust Estrada and Aquino worked to detain Arroyo on elections fraud charges.
The five current and past presidents later posed for pictures — smiling.