5.7-magnitude quake hits Myanmar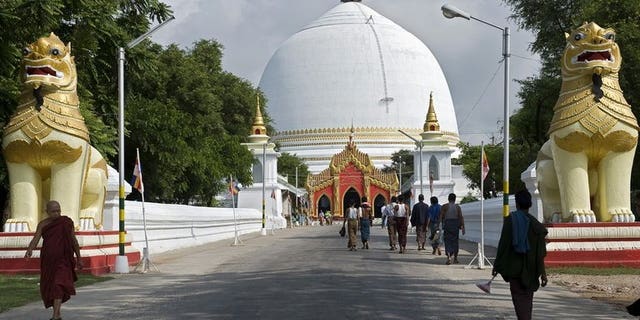 NEWYou can now listen to Fox News articles!
YANGON (AFP) – A shallow 5.7-magnitude earthquake struck close to Myanmar's second-biggest city on Friday evening, seismologists said.
The quake hit at 6:54 pm local time (1224 GMT) at a depth of 10 kilometres (six miles), the US Geological Survey said.
It was 110 kilometres north of the city of Mandalay.
The agency indicated the quake caused strong shaking and issued a yellow alert, suggesting a mid-level risk of fatalities.
Earthquakes are relatively common in Myanmar.
The USGS said six strong earthquakes, of 7.0-magnitude and more, struck between 1930 and 1956 near the Sagaing Fault which runs north to south through the centre of the country.
Last November a powerful earthquake left more than 20 people dead and destroyed hundreds of buildings in Mandalay and surrounding villages.