4,500 Chinese leave Ghana after illegal mining crackdown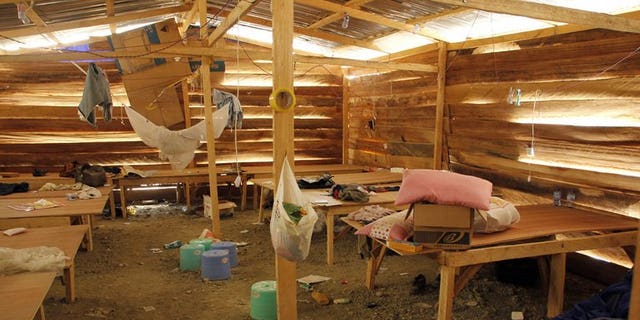 ACCRA (AFP) – More than 4,500 Chinese have left Ghana since a crackdown on illegal mining began in June, with the illicit industry having drawn scores of Chinese to the west African nation, an official said Friday.
"The Chinese (arrested)... as at 3rd July from 1st June is 571," Ghana Immigration Services spokesman Francis Palmdeti said.
That number includes those who were arrested and others who voluntarily turned themselves in to immigration authorities in Ghana, a major gold producer.
A total of 4,592 Chinese, including those arrested, have departed the country since the government sent a task force of police, military and immigration officials to Ghana's gold mining regions, he said.
The task force is aimed at rooting out illegal small-scale miners blamed for ruining the environment.
Officials first announced in early June that about 100 Chinese had been arrested on charges of illegal mining, and the number has grown since then. Many Chinese miners have agreed to leave voluntarily.
Small-scale mining is illegal for foreigners to engage in, but many Chinese had flocked to Ghana to mine gold and were arrested when the task force began its work in June.
Many of the Chinese came from Shanglin county in China's Guangxi province, which also has a tradition of gold mining.
Palmdeti said most of the Chinese who departed weren't arrested, but instead left after the task force began raiding mining claims.
"We believe a significant number of them were engaged in galamsey," Palmdeti said, using a local term for illegal mining. "In the space of one month having such a single nationality leave is unusual."
The task force also arrested Niger citizens, Russians and Nigerians as part of its work. Palmdeti said Ghanaians who are mining without following the law will also be arrested.
"It doesn't matter if it's Ghanaians or foreigners. Once your actions are injurious to the environment you will be stopped," he said.
Ghana is the continent's second-largest gold producer after South Africa.