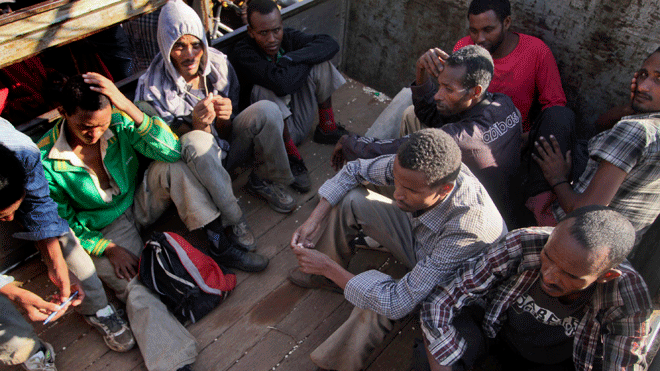 ARUSHA, Tanzania – Forty-three Ethiopians and Somalis who paid to be smuggled from their homelands in search of better living conditions died in the back of a crowded, suffocating truck, an official said Wednesday.
Deputy Home Affairs Minister Pereira Silima on Wednesday said it was sad that so many people died from the illegal smuggling scheme.
Tanzania's state television said the dead bodies were thrown off the truck and dumped in the bush after the driver of the truck realized on Tuesday that some of the people he was smuggling had perished. Some 70 people in the truck survived and are receiving medical treatment and being questioned by police.
Tanzania lies on a smuggling route Africans use to travel to South Africa, where there are more economic opportunities.
Area residents were the first to report the deaths because of a foul smell. The deceased have been taken to the hospital in Dodoma, Tanzania's new capital city.
"It is extremely sad and unfortunate that people die by using wrong and self-torturing means to illegally transport themselves to other destinations," Silima said.
The immigrants were said to be on their way to South Africa in hopes of finding better jobs. Many immigrants pay agents between $3,000 and $4,000 to reach Africa's southernmost country. The illegal trip passes through Kenya, Tanzania, Malawi or Zambia, Zimbabwe or Botswana and then into South Africa. The shipping containers that the immigrants are crammed into can be changed several times before reaching South Africa.
The latest smuggling tragedy came less than a week after an overloaded boat carrying about 60 immigrants from Ethiopia capsized in Lake Malawi's waters. All aboard were feared to have drowned. Three Malawian human traffickers were arrested.