4-year-old girl walking home with family killed by robbers who took mother's purse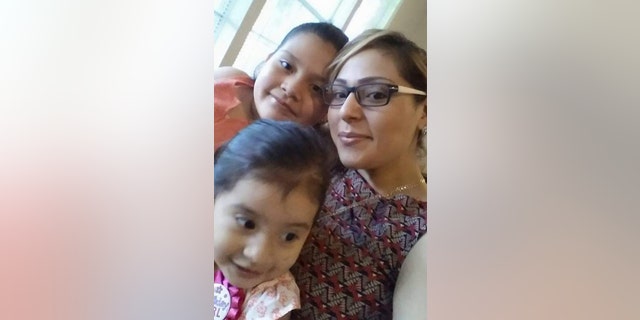 NEWYou can now listen to Fox News articles!
A 4-year-old girl in Houston was shot and killed after robbers demanded her mother give them her purse, the Houston Chronicle reported.
Diana Gomez woke up in the hospital Monday night asking for her daughters.
The 27-year-old mother was on a breathing tube, but she is able to write messages, according to her sister Julie. She said she was heartbroken to learn that her daughter died in the attack.
Diana and her daughters, Ava, 4 and Betsy, 10, were confronted while carrying groceries into their home Monday night.
Ava Castillo was flown to a Level 1 trauma center by LifeFlight after the shooting, but died of her injuries. Gomez' son, Isaiah, was also at the scene, but was not injured.
The family was unloading groceries around 8:45 PM when the robbers approached and insisted Gomez hand over her purse. There was a struggle, and one of the assailants opened fire, shooting as many as a dozen rounds, according to Houston police.
Gomez was unaware she'd been shot — as she was attending to her daughters.
Three men fled the scene following the shooting.
Harris County Sheriff's Deputy Thomas Gilliland told Click2Houston Wednesday they have a person of interest in custody. The man was arrested at a motel on a warrant for an unrelated family-violence charge.
"She was in mother mode," Gilliland told the Houston Chronicle. "She didn't even know she had been shot. (She didn't realize) till a deputy noticed that she had blood on her shirt."
The North Houston District, a commercial development district that includes Greenspoint, issued a statement Wednesday saying that the shooting tragedy "has touched the hearts of so many in this community and throughout the city."
"While the North Houston District has seen a 12 percent decrease in violent crime when comparing last year to this year, incidents like this are never easy to accept or understand," the statement read.
The family is asking for donations via a GoFundMe page to help with the expenses of Ava's funeral.
"She was just a sweet, sweet little girl," Julie Gomez said of her slain niece. "Always so happy, so jolly."