4 terror suspects bid to stop extradition to US from Britain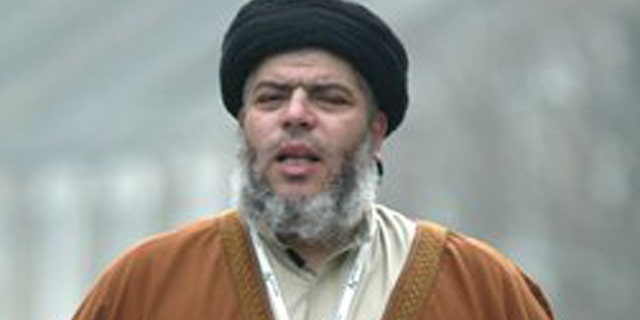 Radical preacher Abu Hamza al-Masri and three other terrorist suspects are going to Britain's High Court in a last-ditch bid to avoid extradition to the United States.
Last week a European court backed successive British judges in ruling that al-Masri, Babar Ahmad, Khaled Al-Fawwaz and Adel Abdul Bary could be sent to the U.S. to face charges.
Authorities in the U.S. have for years asked for the suspects to be handed over, but the process had been delayed because the men raised human rights objections.
It is not clear what the grounds of Tuesday's appeal will be.
Al-Masri, who turned London's Finsbury Park Mosque into a training ground for radical Islamists, is wanted in the U.S. on charges that include helping set up a terrorist training camp in rural Oregon.