4 Officers Killed in Mexico Border City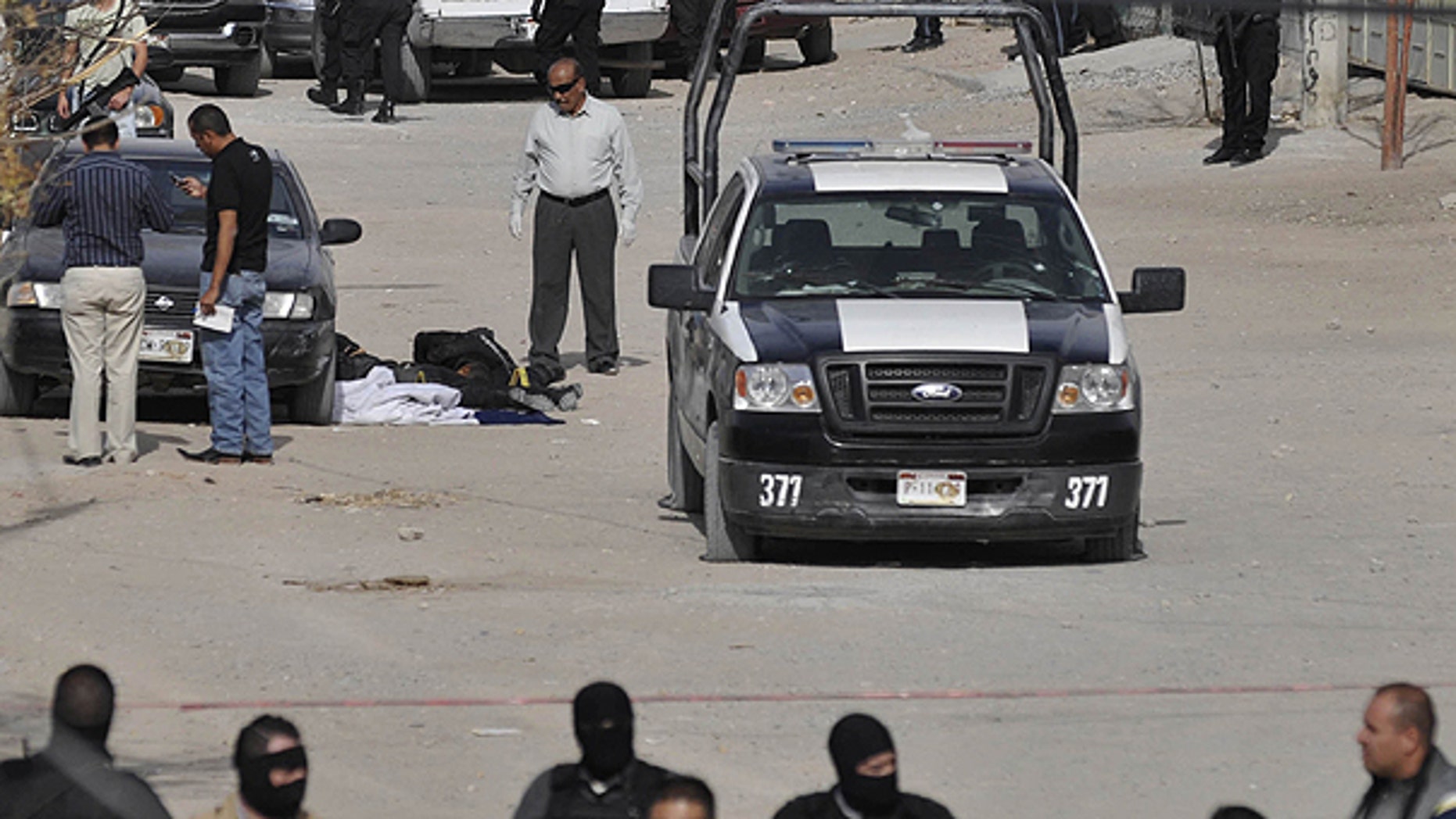 CIUDAD JUAREZ, Mexico -- Gunmen ambushed a police vehicle responding to an emergency call in the violent border city of Ciudad Juarez on Saturday, killing four officers and wounding two bystanders, authorities said.
The officers' vehicle was near an intersection when gunmen drove by and began shooting, said Adrian Sanchez, a public safety department spokesman. The officers died in their car.
It was unclear how many vehicles the gunmen used, and police did not release a motive for the shooting.
Sanchez said one of the two injured bystanders was a 10-year-old girl.
Ciudad Juarez, across the border from El Paso, Texas, has become one of the world's most violent cities as Mexico's drug war escalates. The Sinaloa and Juarez drug cartels are battling for control of the city, and more than 2,000 people have been killed this year so far.
In western Mexico, police in the Pacific resort city of Acapulco said two headless and handless bodies were hung from a freeway overpass in a gruesome display of the growing level of violence and retaliation by cartels.
The two sets of hands were left on the overpass, each holding a bloody skull. Above the skulls on the railing were hung the skinned faces of the two male victims.
A sign placed near their remains claimed they were working with an associate of Edgar "La Barbie" Valdez, a Texas native captured in August who is suspected of trying to seize control of the Beltran Leyva cartel. Mexican marines killed cartel leader Arturo Beltran Leyva in a shootout last December.
Authorities said the struggle for the Beltran Leyva cartel is to blame for increasing violence in Acapulco.