4 Germans on trial accused of plan to attack migrant shelter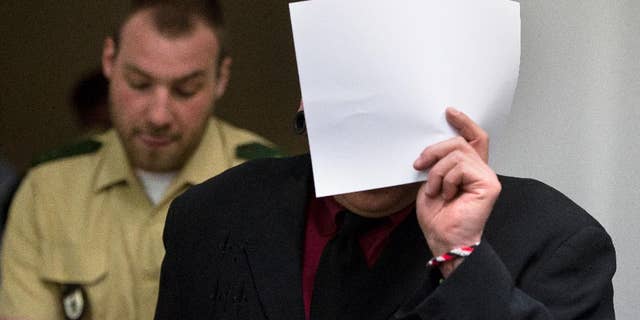 NEWYou can now listen to Fox News articles!
BERLIN – Four people have appeared in a German court accused of "forming a terrorist organization" and planning to attack a refugee shelter.
The three men and one woman were arrested last May in raids across Germany.
Prosecutors accuse them of creating a group that called itself "Oldschool Society" and planning to use improvised explosives packed with nails that could have caused deaths.
The trial at the Munich regional court is scheduled to last until October.
Germany has seen a sharp rise in far-right attacks against foreigners over the past year amid an unprecedented influx of migrants seeking refuge from war, persecution and poverty.