3 charged in Paris for wired explosives found in posh neighborhood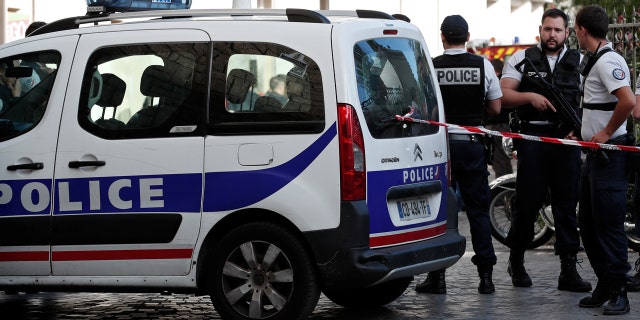 Three men were preliminary charged with having links to terrorism for a failed attack at a residential building in an upscale Paris neighborhood where wired explosives failed to ignite.
A judicial official said on Saturday the three men, identified as Aymen B., Amine A., and Samy B., were placed under formal investigation late Friday in the mysterious attempt.
Anti-terrorism prosecutor Francois Molins told reporters Friday that investigators have yet to find a "logical explanation" for why the building was targeted.
The men were arrested Monday after authorities found an apparent ready-to-detonate bomb in the affluent 16th district of western Paris.
Police said a neighbor alerted authorities to suspicious activity in the apartment building, saying he was woken up by a noise and a very strong smell of gasoline. The neighbor told police he discovered a device made of a gas cylinder in his hallway, Le Point newspaper reported.
A firing device, made with a mobile phone and connected to several wires, had been attached to these cylinders, law enforcement sources told Le Point.
"This device was perfectly made," a source close to the case told the newspaper.
FRENCH LAWMAKERS APPROVE TOUGH COUNTER-TERRORISM BILL AFTER STRING OF FATAL ATTACKS
The failed bombing came the same weekend a man slit the throat of one woman at a train station in Marseilles before killing her cousin. He was later shot dead by soldiers. Officials have opened a probe as to why the man was briefly detained by police the day before the attack in the city of Lyon, and then released.
On Tuesday, France's lower house of parliament overwhelmingly approved a controversial counterterrorism bill that will give police wider search and arrest power.
The law is expected to become permanent before a state of emergency, which was put in place after the 2015 Paris attacks, expires on November 1.