2 Singapore transit workers die after being struck by train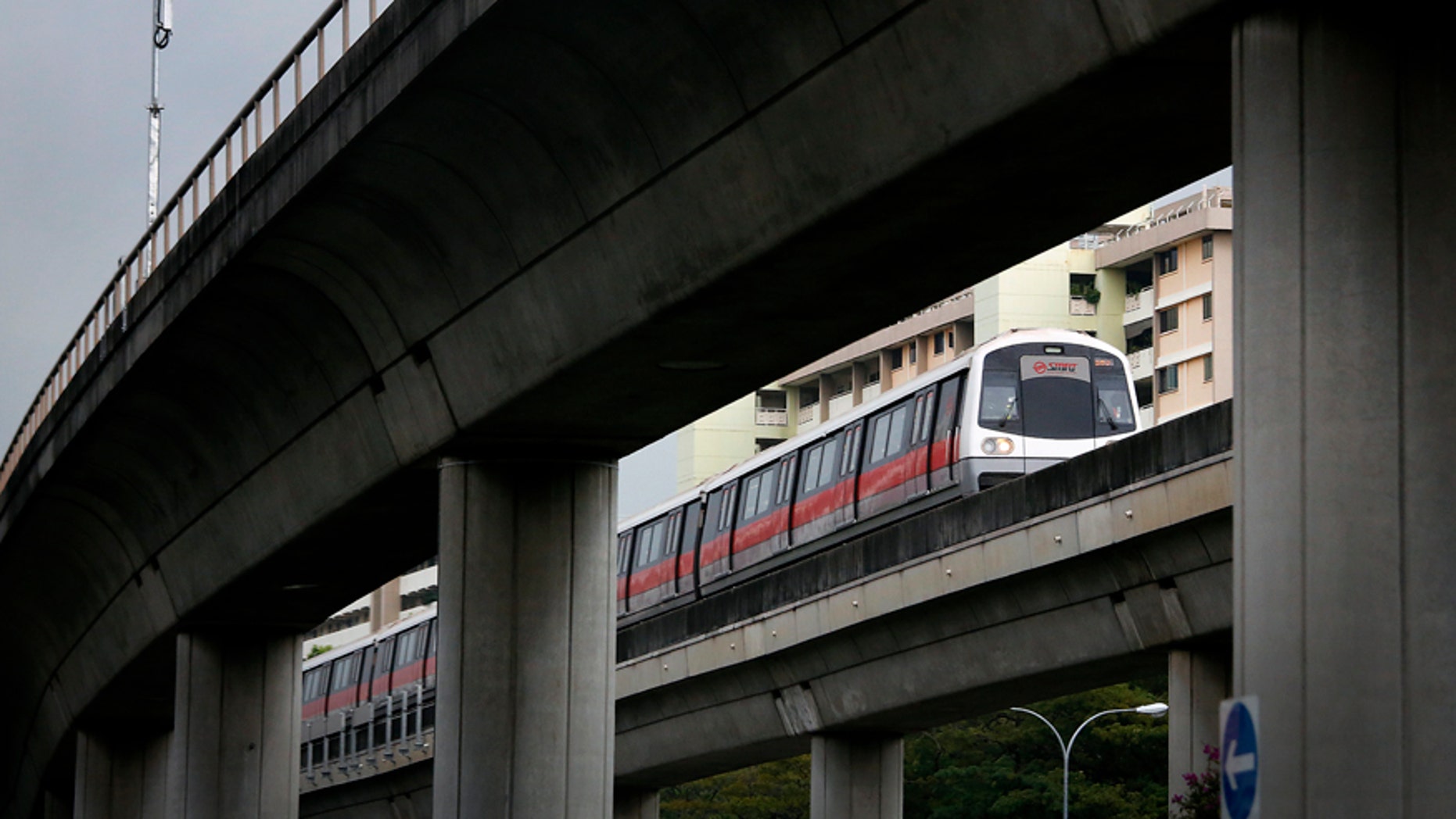 SINGAPORE – Two maintenance staff working on elevated tracks in Singapore's mass transit system were hit and killed by a train Tuesday, an official said. It was a rare tragedy on a train system that has experienced a string of disruptions in recent years, denting the city-state's reputation for efficiency.
The two workers, Nasrulhudin Najumudinand and Muhammad Asyraf Ahmad Buhari, were trainees who had worked for the company for two months, transit operator SMRT Corp. said.
They were part of a 15-member team that was on the track to investigate a possible track fault or malfunctioning signaling equipment near Pasir Ris station in eastern Singapore, chief executive Desmond Kuek said.
"We are investigating exactly how they got hit by the train. What we know is that they were walking along in a single file, along the side, along the walkway," he said.
"Exactly how they got ... close enough to the oncoming train that was moving in the direction opposite to them is the issue we are trying to establish with the witnesses," he said.
He said it is standard procedure for workers to be on tracks while trains are operating in order to investigate "every fault."
Such fatal accidents are unusual in Singapore, which prides itself on adherence to safety procedures. In 2011, a Thai teenager fell onto the tracks at a station and was run over by a train, severing one leg. The other leg was amputated later.
At least three delays caused by train and track faults were reported in the past week on the train network, known as the MRT.
The MRT system, which began operations in 1987, has experienced increased pressure on its services, with ridership rising from 647 million in 2013 to 676 million last year.