2 pilots killed in northern Italy as prototype aircraft seen exploding in midair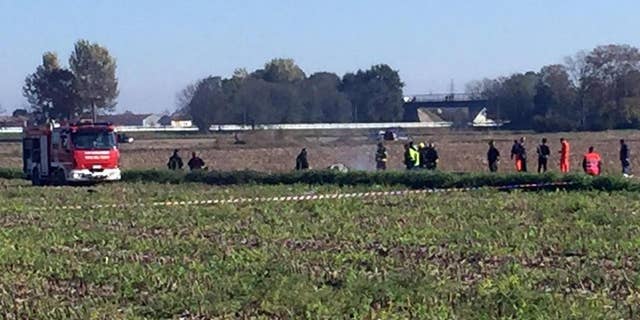 MILAN – Two pilots were killed in northern Italy in an accident involving a prototype by AgustaWestland on Friday, the manufacturer said in a statement.
The AW609 tiltrotor prototype crashed during a test flight in the Piedmont region Friday morning after taking off from an AgustaWestland facility north of Milan.
The pilots were identified as Herbert Moran, a former U.S. Marine living in Italy, and Italian Pietro Venanzi.
According to witness accounts, the plane exploded in midair before crashing to the ground in the countryside near the city of Vercelli, news agency ANSA reported.
The company's website calls the AW609 "a game changer" that combines the vertical takeoff of helicopters with the fixed-wing and rotary-wing flight of airplanes. It remains in development, with certification expected at the end of 2017.
AgustaWestland, which is owned by the Italian defense contractor Finmeccanica, says it is cooperating with authorities to determine the cause, and expressed "deepest sympathies" for the pilots' families.