2 men arrested over break-in at Buckingham Palace, police say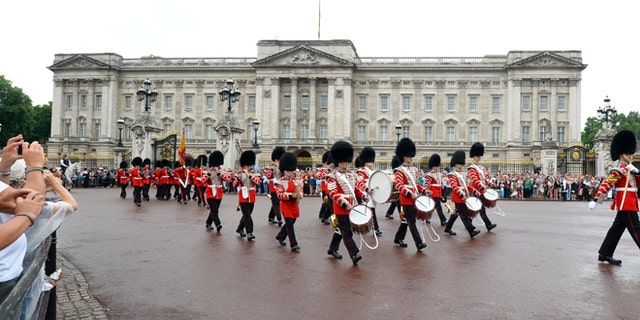 LONDON – Police said Saturday that they arrested two men over a suspected break-in at BuckinghamPalace, a rare — but not unheard-of — breach of royal security.
London's Metropolitan Police said the incident occurred on Monday night after one of the men scaled a fence outside the stately residence. Police did not say where exactly the unidentified man was found, but it did indicate it was in an area of the palace usually open to visitors during the day.
Various parts of the 775-room building are usually open to the public during the summer, including the State Rooms, the Queen's Gallery, the Royal Mews, and the Rose Garden.
The Sun newspaper reported the suspect broke into the palace by scaling a 12-foot fence and kicking in a door. The Telegraph is reporting the man evaded three levels of security, and that red-faced officials are conducting an investigation into not only the break-in itself, but also into security procedures that were elevated after a famous 1982 breach.
In that incident, Michael Fagan managed to sneak into the queen's private chambers while she was still in bed. In one of her more surreal encounters with a subject, Elizabeth II spent 10 minutes chatting with the burglar before raising the alarm when he asked for a cigarette.
There was no chance of a royal meeting this time around. The queen is currently at Balmoral Castle in Scotland, and police said that no other members of the royal family were present at the time.
The man found inside the palace was arrested on suspicion of burglary, trespassing, and criminal damage. Another man was arrested outside the palace on suspicion of conspiracy to commit burglary.
A spokesman for the Metropolitan Police said: "Both men have been bailed to return to a central London police station and enquiries continue."
Few other details were immediately available.