2 men arrested in Sydney as part of counterterror operation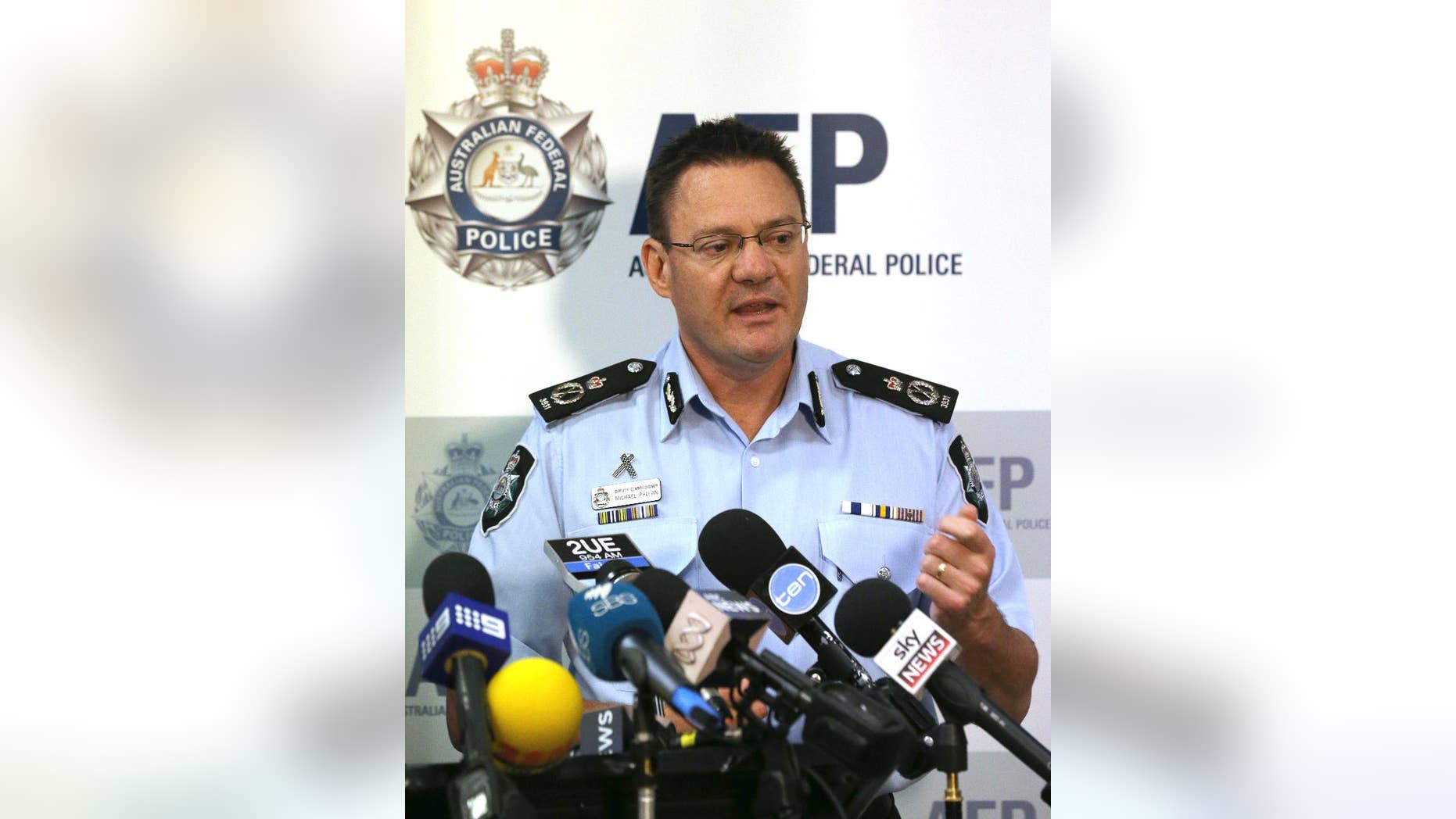 SYDNEY – Police say two men have been arrested in Sydney as part of an ongoing counterterrorism operation.
Australian Federal Police said on Wednesday that a 20-year-old man was charged with possession of documents designed to facilitate a terrorist attack. Another man was charged with breaching a control order.
Australian Federal Police Deputy Commissioner Michael Phelan said there was no specific terrorist threat and the arrests were related to a counterterrorism operation that led to a series of raids in Sydney in September. One man was charged at that time with conspiring with an Islamic State leader in Syria to behead a random person in Sydney.
Tuesday's arrests bring to 11 the number of people charged in connection with that operation.