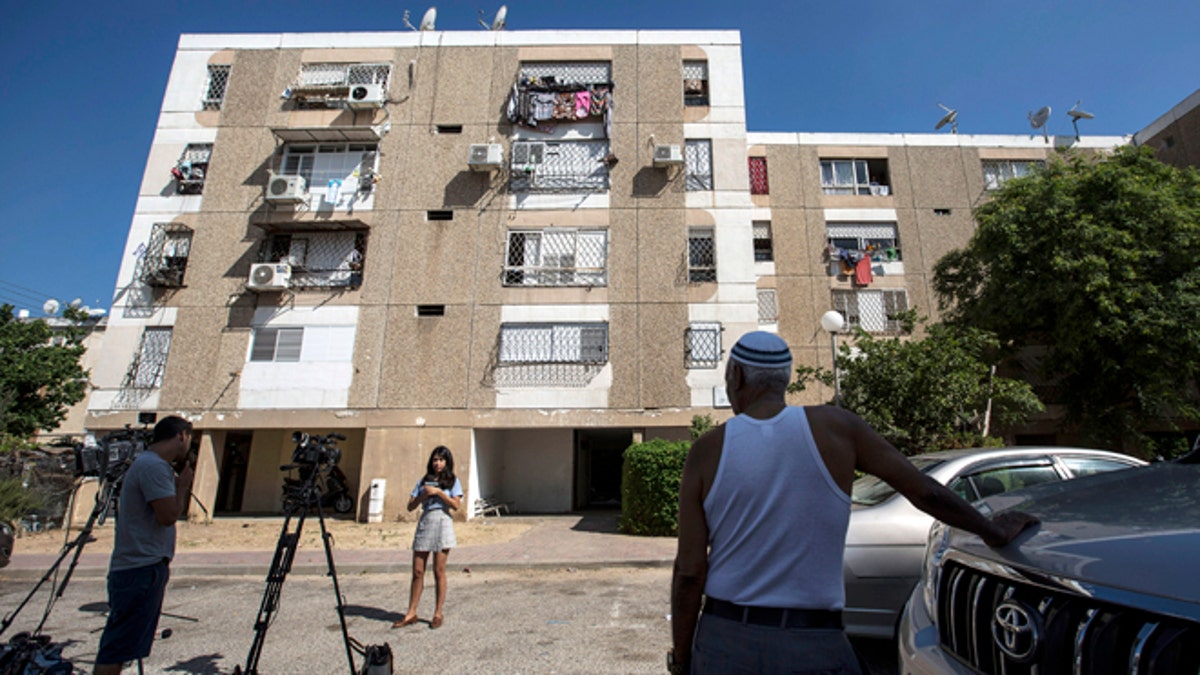 Israeli authorities said Thursday two Israeli citizens are being held in the Gaza Strip, at least one of them by the Hamas militant group.
Avraham Mangisto crossed the border fence into the Gaza Strip on Sept. 7 last year, almost two weeks after the end of the bloody Israel-Gaza war, the Israeli defense body responsible for Palestinian affairs said.
The Coordinator of Government Activities in the Territories said that "according to credible intelligence," Mangisto is being held "against his will" by Hamas. It said "Israel has appealed (to) international and regional interlocutors to demand his immediate release and verify his well-being."
A spokesman for Hamas, Salah Bardawil, declined to comment on the matter. "We don't have any information about it. Even if is true, we don't have instructions to talk about it," he said.
Israel's military lifted a gag order Thursday to disclose the details of the matter. It's unclear why they waited months after incident to do so.
COGAT said the second Israel citizen being held in Gaza is an Arab citizen of Israel. Officials have not provided further information.
Mengisto, according to Israel media, is a 28-year-old Ethiopian-Israeli. He arrived at an Israel beach on the Gaza border the evening of Sept. 7, left behind his bag and crossed into Gaza through a breach in the border fence apparently left from movement of Israeli tanks during the war. Mengisto is reportedly from the city of Ashkelon.
Israeli Channel 2 TV said Prime Minister Benjamin Netanyahu had been in touch with Mengisto's parents and that Lior Lotan, a retired Israeli army colonel, was handling negotiations to return Mengisto to Israel. The family had been instructed not to speak publicly about the matter, media said, but that news of Mengisto being held in Gaza had spread through Israel's Ethiopian immigrant community.
Israeli Channel 10 broadcast an interview with a man it identified as Mengisto's father, holding up a statement critical of Israeli authorities.
"They didn't do anything," Haili Mangisto said. "Where is my son?"
The Associated Press contributed to this report