2 Afghan boys beheaded by Taliban fighters, officials say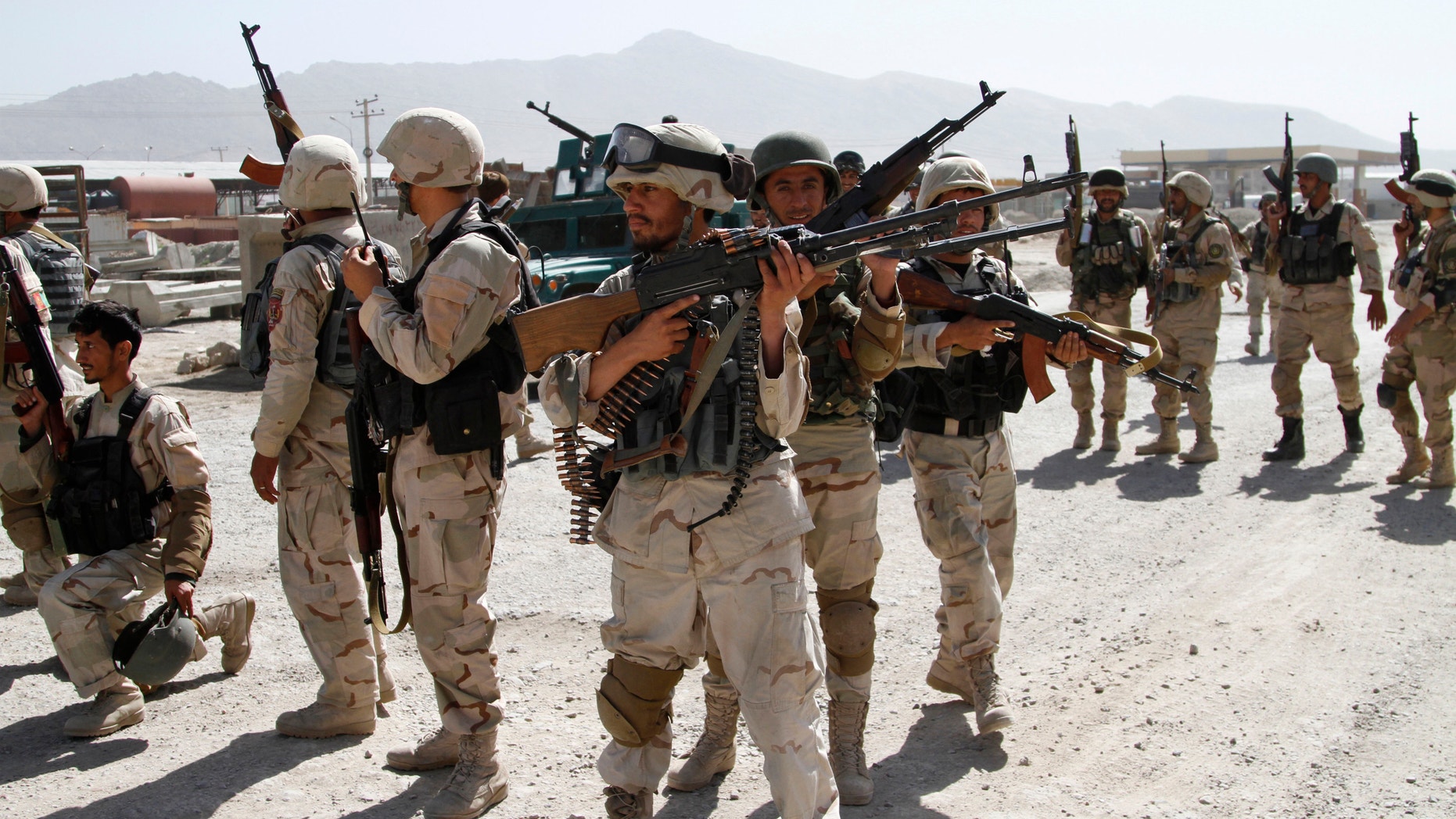 Taliban fighters sent a clear message to villagers about cooperating with the Afghan government when they beheaded two local boys – ages 10 and 16, officials say.
Afghan officials told Reuters the boys had been scrounging for food to bring to their families and stopped at Afghan army and police checkpoints near their home in the southern province of Kandahar. Khan, 10, and 16-year-old Hameedullah were returning from their journey when they were attacked.
"The boys were on their way back ... when they were stopped by Taliban insurgents who beheaded them,'' Jamal Agh, the chief of Zhari district, a told Reuters. "Both of them were innocent children and had nothing to do with government or foreigners.''
Several hours later the boys' bodies and severed heads were left in their village, Kandahar governor's spokesman Javid Faisal said.
Khan was known in the area for collecting trash from the government checkpoint, but officials say the Taliban fighters brutally killed him Sunday, because they suspected he was a spy.
Militants have beheaded dozens of people in the last two years, claiming their victims were helping the Afghan government and foreign backers led by the U.S.
Taliban spokesman Qari Yousuf Ahmadi denied the group's involvement in the boys' murders, according to Reuters.
Last July, another 16-year-old boy accused by the Taliban of spying for the government was skinned and beheaded in the same district. The following month, a 6-year-old girl and a 12-year-old boy were kidnapped and beheaded in separate incidents in Kandahar and the eastern part of the country.
Meanwhile, on Monday, seven Taliban insurgents -- armed with rocket-propelled grenades and machine guns -- assaulted  NATO's operational headquarters at the military section of the international airport in the capital, Kabul. All 7 fighters were killed in the firefight. Six other rebels attacked a government compound in the provincial center of Zabul, wounding at least 18 people.
The Associated Press contributed to this report.