18 lions on trial for killings face life sentence if convicted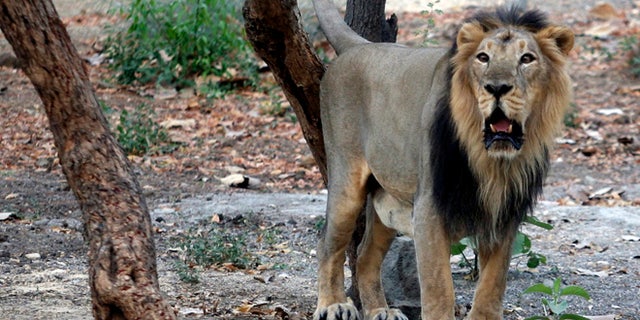 NEWYou can now listen to Fox News articles!
India forest officials "arrested" 18 lions on Monday, including one thought to be a man-eater involved in six deadly attacks near a sanctuary.
"We think we have pinpointed the guilty lion, but we are still awaiting the results of nine more animals," said JA Khan, a forest official in the country, the BBC reported.
The guilty lion will be sentenced to living the remainder of its life at the zoo; the other lions will be released back into the wild.
The lions aren't talking. Authorities at the zoo are studying the animals' footprints and fecal matter. The recent killings are blamed, in part, to the increased lion population in the Gujarat region.
"The man-eaters, once identified, would be sent to Sakkarbaug Zoo in Junagadh where such lions are kept, while the others would be relocated to a safer zone," Deputy Conservator of Forest (DCF), Dhari-East range of Gir Wildlife Sanctuary, T Karuppasamy told The Times of India reported.
The officials in India are studying the animals. Ruchi Dave, a wildlife expert, told the BBC that man-eating lions usually get aggressive at the sight of a human being.