14-Year-Old Boy Killed By Stray Bullet in Violent Tunisia Protest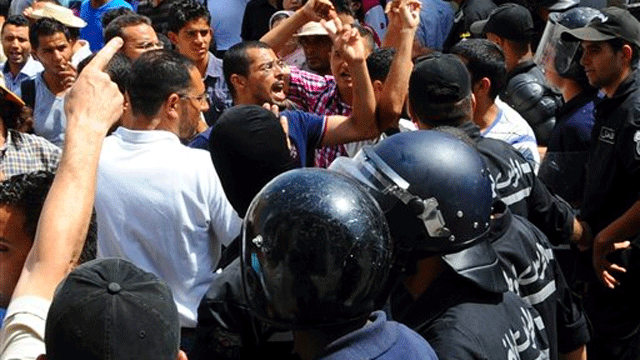 TUNIS, Tunisia – Tunisia's official news agency says a 14-year-old was killed by a stray bullet in a violent protest in the town that unleashed uprisings around the Arab world.
The TAP news agency reported Monday that the teen was killed overnight in the inland town of Sidi Bouzid.
TAP cites the district security chief, Samir Melliti, as saying the teen was hit by a "stray bullet" in clashes between security forces and protesters. TAP said the police and troops were firing warning shots to disperse the crowd, which hurled gasoline bombs and stones.
Protests over unemployment, corruption and repression erupted in Sidi Bouzid in December and spread throughout Tunisia. The autocratic president fled, and anti-government protests have since erupted in several Arab countries.