11 face charges in Moroccan fish vendor death after protests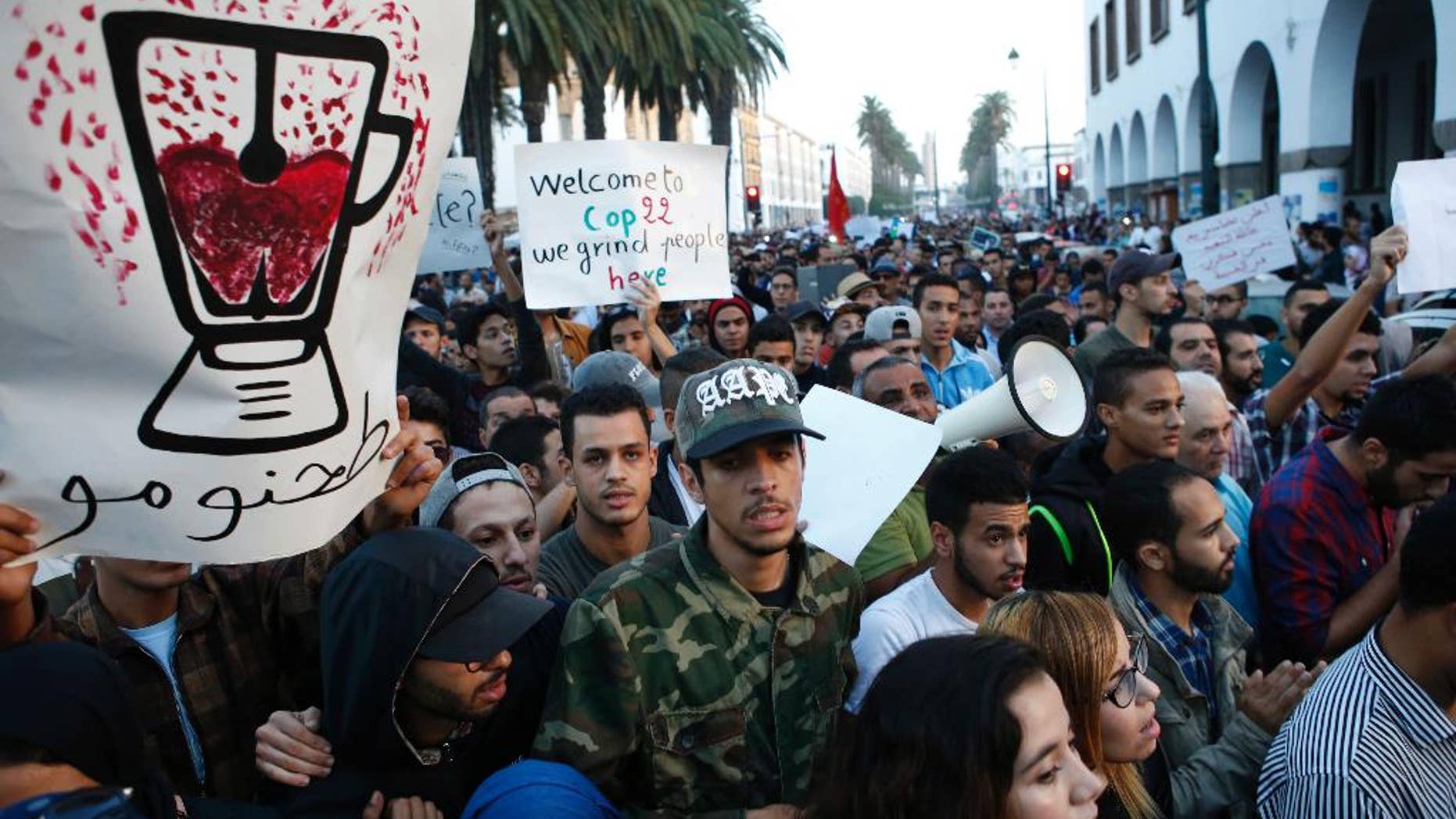 RABAT, Morocco – Moroccan prosecutors say 11 people are facing manslaughter charges after a fish vendor was crushed to death in a garbage truck in an incident that prompted nationwide protests.
According to a prosecutor's statement Tuesday reported by state news agency MAP, the 11 include two local security agents and two senior local officials.
Mouhcine Fikri was selling unauthorized swordfish when local police confiscated his merchandise Friday. The prosecutor's statement confirmed he was killed after climbing inside the garbage truck to retrieve his fish.
Witnesses said a security officer ordered the truck driver to start the compactor with Fikri inside. The prosecutor's statement concluded that "there was no order to assault the victim."
The death prompted comparisons to a Tunisian vendor's self-immolation that sparked the 2011 Arab Spring uprisings.