11 Dead After Bulldozer Driver Goes on Drunken Rampage in China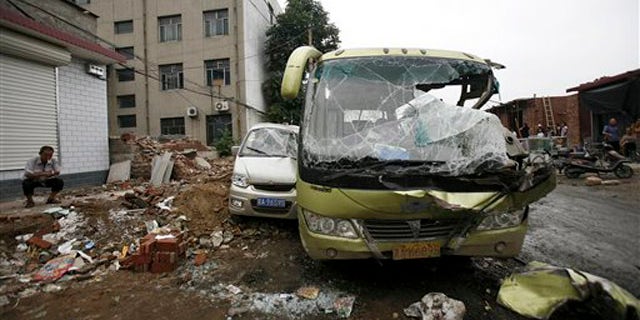 A drunk bulldozer driver killed at least 11 people and injured 30 more when he took his vehicle on a rampage after an argument with a customer in northern China, officials said Monday.
Li Xianliang, 38, a worker at a coal depot in Nanzuo in Hebei province, 200 miles (325 kilometers) southwest of Beijing, rammed his bulldozer into an office, killing one client after an argument with another Sunday, the official Xinhua news agency reported.
Local government officials gave no details of how the man died but said Li was drinking before the incident, according to the report.
He then set off on a tour of destruction in the vehicle, killing seven more people on the spot and damaging or destroying up to 50 cars, trucks, buses and motorcycles. Several roadside shops and homes were also damaged.
Three more people died in the hospital overnight, taking the death toll to 11, a government spokesman for Yuanshi county said, adding that 30 others were in the hospital in stable condition.
Police detained Li, Xinhua said.
Li's rampage followed a similar incident in February in neighboring Tianjin municipality that left 10 people dead and 11 injured. In the Tianjin incident, Zhang Yimin drove a bus into pedestrians and cyclists as he tried to escape from police after stabbing a co-worker.
There were also a number of stabbing rampages in China this year, with 17 people killed -- including 15 children -- and more than 80 injured in the attacks.