1 dead, at least 6 hurt in blast at BASF plant in Germany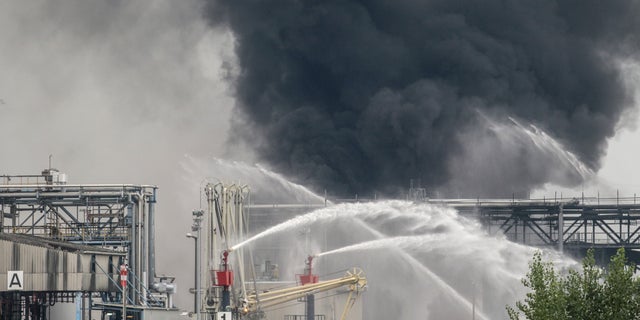 BERLIN – An explosion at a facility belonging to chemical firm BASF in southwestern Germany killed one person and injured at least six others on Monday, authorities said. Another six people had yet to be accounted for several hours after the blast.
The explosion occurred in the late morning at a river harbor in Ludwigshafen that is used to unload flammable liquids and liquefied gas.
Plant manager Uwe Liebelt said it was preceded by a fire in a pipeline between the area where the liquids are unloaded and storage tanks. The explosion happened after the company's fire service arrived at the scene.
"How the explosion happened is not clear at the moment," Liebelt told reporters. He added that it wasn't yet known what substances were involved and didn't elaborate on the identities of the victims.
A large column of black smoke rose over the site. Residents in parts of Ludwigshafen, where BASF is based and has a sprawling plant, and Mannheim, on the other side of the Rhine river, were advised to stay indoors and keep their doors and windows closed.