Strong to severe thunderstorms threaten northern Gulf Coast to southern Mid Atlantic
NEWYou can now listen to Fox News articles!
Strong to severe thunderstorms will be possible today from the northern Gulf Coast to the southern Mid Atlantic. Some of those risks include damaging winds, large hail, heavy rain and a few tornadoes.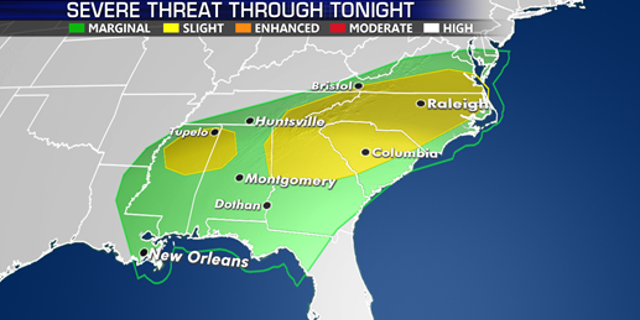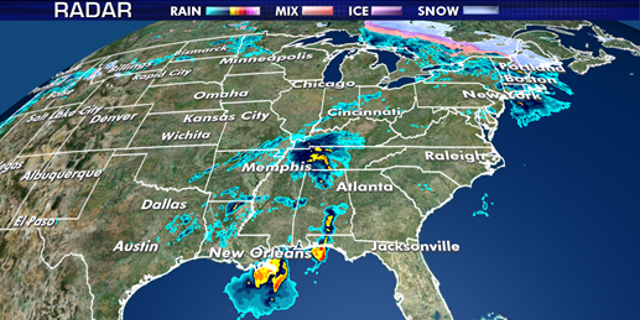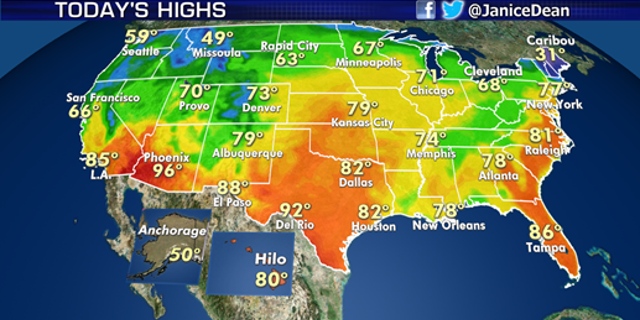 Tomorrow a strong storm developing over the Rockies will intensify as it moves into the central and northern plains. Very heavy snow, strong winds, blizzard conditions and heavy rain will be possible for a wide swath of the country.