Multiple Pacific systems bring rain, snow to West Coast
The Northwest and Southwest are active to start the week as multiple Pacific systems bring rain and snow to these regions.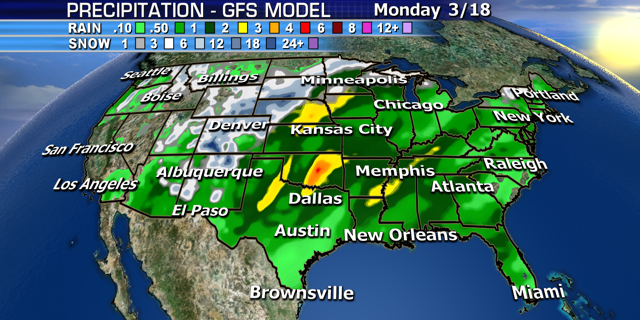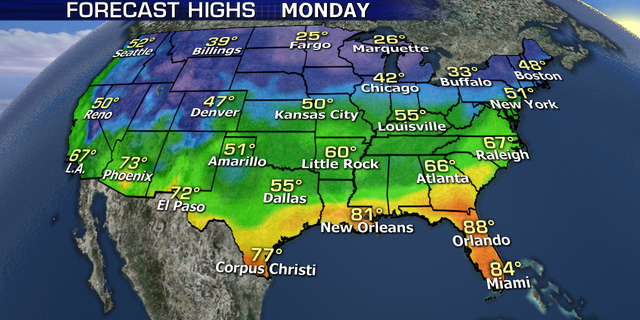 This system off Southern California's coast will move inland today, then spark strong storms and localized flooding across Texas and the Southern Plains Tuesday as it emerges from the Rockies.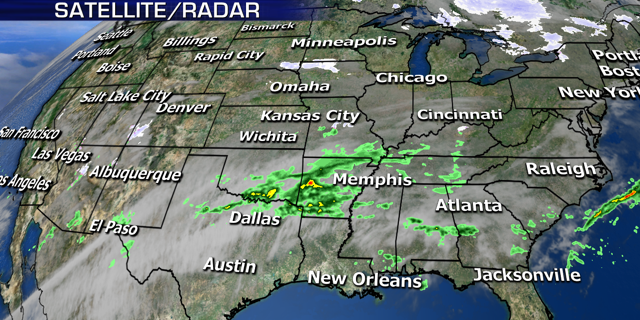 The system bringing heavy rain and snow to the Northwest today and Tuesday will shift to the Central Rockies and Northern Plains Wednesday.