Illinois governor issues disaster proclamation amid winter storm 'with life-threatening wind chills'
The governor of Illinois issued a disaster proclamation on Tuesday as a deep freeze descended across the Midwest.
The declaration is in effect for the entire state, which is anticipated to face "life-threatening wind chills for several days," Gov. J.B. Pritzker said in a news release.
"This storm poses a serious threat to the well-being of people around the state, and we will use every tool at our disposal to keep our residents safe," Pritzker said. "This disaster proclamation ensures that the state of Illinois has the flexibility to effectively and efficiently respond to the needs of local governments during this extreme weather event."
Pritzker's announcement followed similar actions taken in Wisconsin and Michigan, where those states' governors declared emergencies as the worst of the cold moved in, The Associated Press reported.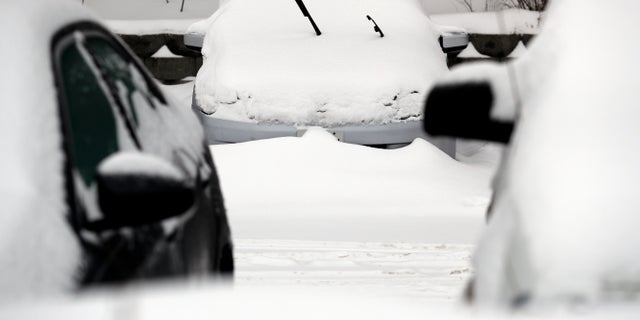 POLAR VORTEX HAS HOMELESS SHELTERS SCRAMBLING TO GET PEOPLE INSIDE BEFORE RECORD-BREAKING COLD BLASTS MIDWEST
"One of the coldest arctic air intrusions in recent memory" was expected to blast the Upper Midwest and Great Lakes from Tuesday through Thursday, likely leading to widespread record lows and low maximum temperatures, the National Weather Service (NWS) said Tuesday.
The agency's forecast for Wednesday night called for temperatures in Chicago as low as minus 28, with wind chills to minus 50. The agency took to social media to stress how imperative it was to heed cold weather safety.
Chicago Mayor Rahm Emanuel on Tuesday described the situation as being "a public health risk."
"They are life-threatening conditions and temperatures," he said.
POLAR VORTEX AND PETS: 5 WAYS TO KEEP YOUR DOG AND CAT SAFE IN DANGEROUSLY COLD WEATHER
In Michigan, Detroit's outlook was for Wednesday overnight lows around minus 15, with wind chills dropping to minus 40.
The city's NWS also tweeted about a winter weather advisory in effect until Wednesday morning with up to three inches of snow accumulations in the forecast.
Temperatures plunged as low as minus 26 in North Dakota with wind chills as low as minus 62 in Minnesota, according to The Associated Press.
The NWS Bismarck warned of the dangerous temperatures on Twitter, saying they would continue through Thursday.
CLICK HERE FOR THE FOX NEWS APP
"Worst conditions tonight through Wed morning, when wind chills will fall lower than -60 in some areas!" they tweeted. "It is critical to limit time outdoors and cover all exposed skin. Frostbite can occur in less than 5 minutes!"
NWS Twin Cities warned that "the coldest air temperatures and wind chills" in more than two decades were forecast over the next day or so.
Fox News' Travis Fedschun and The Associated Press contributed to this report.