WWII Navy veteran, 95, will finally be presented with Purple Heart in town ceremony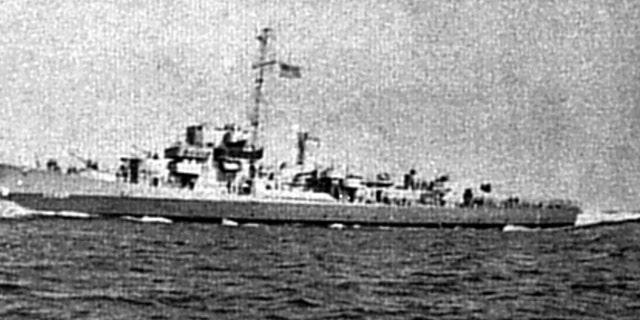 Earl Harvey Hanson has lived nearly a century, but there is one particular period in his life he often has recounted to friends, relatives and strangers.
It was his time aboard the USS Rich, a destroyer assigned during WWII to escort duty during the Normandy invasion of 1944. Hanson, who was manning a gun on the deck, was wounded and thrown overboard when a mine detonated right under the ship.
The USS Rich sank after a third mine exploded. Scores of men serving on the vessel died, and Hanson suffered a punctured lung, several broken ribs and internal injuries.
Recently, Hanson's heroism was recognized with a Purple Heart, given to service members who are wounded or killed while in action.
But it arrived in the mail, which sparked an effort by his relatives and others in his small hometown of Ballard, West Virginia, to find a more high-profile, appropriate way to honor Hanson's sacrifice.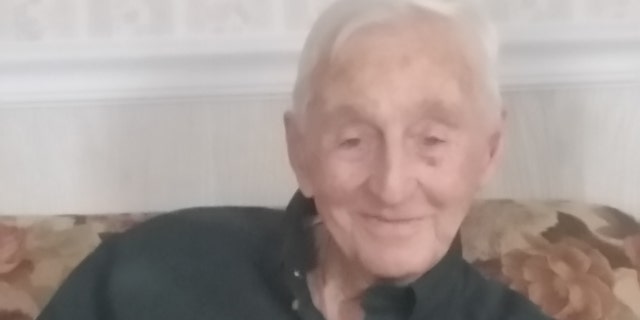 And so on June 4 some 100 people from town as well as veterans' groups are expected to gather to see the Purple Heart presented to Hanson, now 95 years old.
"It's a big deal for them" said Jack L. Smock, the executive officer at the Navy Submarine Torpedo Facility at Yorktown, Virginia, referring to the people of Ballard, from which Smock hails.
Smock will be presenting the Purple Heart to Hanson.
He deserves the best from our country. I hope it gives him pride to see that people still recognize veterans.
"I want to do everything in my power to make this special for him," Smock told Fox News, noting that Hanson is one of the last living World War II Navy veterans. "When the war was over, people just went home. They didn't stick around to get medals. I'm honored to do this for someone from my hometown."
The bureaucratic snags that get in the way of proper and timely recognition for veterans prompted organizations such as the Veterans Legacy Foundation to help those who have served -- or in the case of the deceased, their relatives – petition for medals.
Often, said the nonprofit organization's executive director, John Elskamp, the delays are due to lost paperwork, or oversight.
"Sometimes it slips through the cracks," said Elskamp, an Air Force veteran and a founder of the foundation. "People just forget about it. Of course, the veteran doesn't forget."
Hanson's granddaughter, Jeanette Sibert, said that when Hanson got the medal in the mail, "It was as if he won the lottery."
Sibert said she thought the honor needed to be celebrated in a big way.
"He deserves the best from our country," she told Fox News. "We want to see the Purple Heart presented to him properly. It's a huge accomplishment. I hope it gives him pride to see that people still recognize veterans. They're the ones who keep Americans safe, they protect our freedom."