Two off-duty Indiana police officers shot during late night bar brawl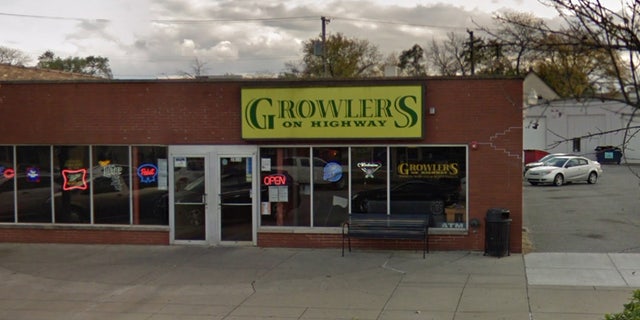 Indiana prosecutors may have run out of time Monday to file charges against a man taken into custody after two off-duty police officers were shot over the weekend during a late night bar altercation.
O'Neill Cruz-Burgos, 25, of Burnham, Ill., was detained early Saturday morning after the shooting outside Growlers bar in Highland. But a prosecutor told the Times of Northwest Indiana on Sunday afternoon that police can only hold him for 48 hours without filing any charges. His status Monday is unclear and a message to Highland Police from Fox News was not returned.
The shooting around 2:30 a.m. Saturday unfolded after two men, one of whom police believe is Cruz-Burgos, had left the bar and then "returned and were advised by Growlers security staff that the business was no longer allowing patrons inside as it was near closing time," police were quoted as saying.
"A disturbance evolved between these two males and the two victims, which became physical and it ultimately ended up outside near the east parking lot," police added in a statement, according to NBC Chicago.
Two officers ended up getting struck by gunfire – East Chicago Police Officer David Aguilera in the head, and off-duty Gary officer Dwayne Brown, who was working as a bouncer in the bar, sources told the Times of Northwest Indiana.
"All of a sudden there was a lot of yelling, and a lot of pushing and then there were gunshots and ... everyone who was inside the bar – probably a crowd of about 60 people – we all got pushed back to the bar in the back of the room, and they told us to stay down until everything was clear," Matthew Potacki, a bar patron, told WLS.
Both officers were taken to hospitals and have since been released, the sources added. They also said Aguilera was shot after identifying himself as a police officer.
"Officer Aguilera is being discharged from the hospital today! Thank you to everyone for your kind words and prayers," the East Chicago Fraternal Order of Police Lodge 59 posted on Facebook Sunday.
Police that arrived on-scene then took into custody two men walking away from the bar, but one was released hours later after questioning.