New Jersey woman admits forcing 16-year-old into 'hellish life of sexual slavery'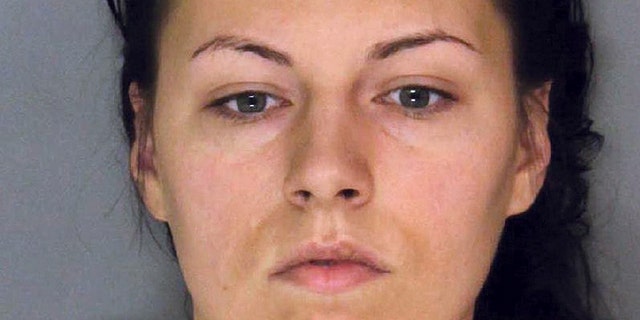 A New Jersey woman who went by the nickname "China White" pleaded guilty Wednesday to forcing a 16-year-old girl from New York into prostitution, officials said.
Jessica Copeland, 29, pleaded guilty to second-degree facilitating human trafficking, N.J. Attorney General Christopher S. Porrino said in a news release.
Under the plea agreement, prosecutors will recommend that Copeland be sentenced to six years in state prison, including no parole for three years.
"This defendant threatened a 16-year-old girl with violence to keep her trapped in a hellish life of sexual slavery," Porrino said in a news release. "This is a classic case of human trafficking, in which the perpetrators isolated and intimidated a vulnerable victim so they could exploit her for their profit."
Prosecutors said Copland acted as boss or "bottom" over the prostitutes in a ring that operated in Jersey motels and advertised on Backpage.com, a classified ad site that has become a portal for sex traffickers.
She was indicted in April 2015 as one of five people accused of trafficking the girl from Brooklyn in New York City to New Jersey, where they made her work as a prostitute at area motels.
Authorities said the ring was run by Glen Bowman Sr., 42, of Newark, and his wife, Ernestine Bowman, 32, of Orange, N.J. Bowman pleaded guilty in December to second-degree facilitating human trafficking and faces a recommended sentence of 10 years in prison.
Bowman Sr. faces pending first-degree charges of conspiracy, human trafficking and promoting prostitution of a minor, according to the attorney general's office.
The couple's son, Glen Bowman Jr., 23, of Brooklyn, previously pleaded guilty to second-degree conspiracy to promote prostitution and faces seven years in prison.
The investigation began as an undercover operation by the South Hackensack Police Department, when an officer responded to an advertisement that included a photo of a very young-looking female with her breasts exposed, the AG's office said.
The officer phoned the number in the ad on Oct. 1, 2014, and a woman told him that he could have "full sex" for $160 in cash at a motel on Route 46 in South Hackensack, according to officials.
The undercover officer was directed to a room, where a teenage girl answered the door and repeated that the price of "full sex" was $160. She accepted $160 in cash, officials said.
When the officer asked why the bathroom door was closed, the girl had another woman, 33-year-old Tokina Williams, come out. At that time, backup officers entered and arrested Williams and the teenage girl. The teenage girl was determined to be a 16-year-old who was reported missing in New York, and was the young female whose breasts were exposed in the photo in the ad on Backpage.com, prosecutors said.
A further investigation revealed that the defendants lured the 16-year-old victim into a life of prostitution. The victim met Bowman Jr., in Brooklyn several months earlier, and he allegedly conspired with his father, Bowman Sr., to traffic her to New Jersey to work in the prostitution ring.
It is alleged that both Glen Bowman Sr. and Copeland threatened the 16-year-old with physical violence if she did not follow their rules and perform to their expectations.
"We'll continue to partner with law enforcement at all levels to detect and aggressively prosecute human traffickers," Director Elie Honig of the Division of Criminal Justice said in a statement. "We urge members of the public to call us if they see young women in suspicious circumstances or other indicators of potential human trafficking."