Feds: Jury should hear UN bribe suspect being called 'boss'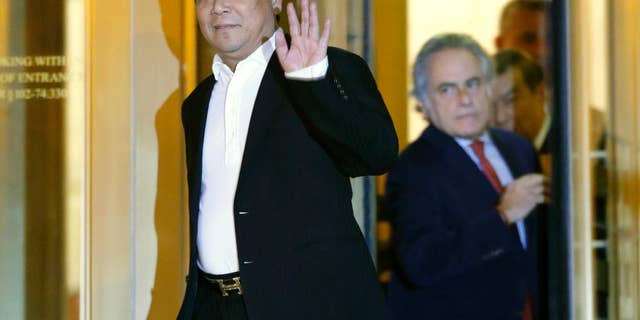 NEW YORK – Federal prosecutors want jurors to hear evidence they say shows a man at the center of a United Nations bribery case was referred to as the "boss" by co-conspirators.
Lawyers for Chinese billionaire Ng (eng) Lap Seng have argued doing so could wrongly give the impression their client is a mobster.
But prosecutors called that argument "far-fetched and speculative" in court papers filed in New York federal court Friday.
Ng has pleaded not guilty. His trial is scheduled to start in May.
He has been under 24-hour guard in a posh Manhattan apartment on $50 million bail since several weeks after his September 2015 arrest.
His lawyer didn't immediately return a request for comment.
Ng's lawyers have sought to dismiss the charges. They say criminalizing political contributions raises constitutional concerns.