Zika virus has many Americans rethinking fall travel to Florida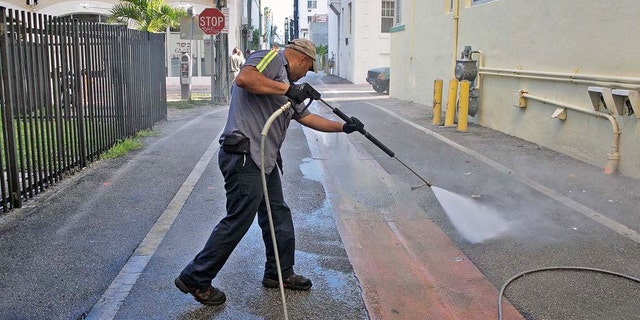 NEWYou can now listen to Fox News articles!
Florida's tourism industry is likely to take a big hit this fall as millions of Americans say they won't be traveling to the Sunshine State amid concerns over the Zika virus.
According to new analysis conducted by travel insurance provider Allianz Global Assistance, the number of people preparing to visit the state during the fall and winter seasons has dropped by almost 15 percent following highly publicized incidents of the mosquito-transmitted virus.
The drop comes after the Centers for Disease Control and Prevention (CDC) issued a travel warning in August for people heading to South Florida.
The warning for the Wynwood neighborhood of Miami-Dade County was recently lifted last week with the CDC saying it was no longer a zone of active transmission. But the agency continues to caution pregnant women about traveling to the city and surrounding areas.
The insurance provider reviewed more than 900,000 travel plans made by Americans during the month of August for the peak fall-winter vacation period, which covers travel from mid-Nov. 2016 to mid-April 2017. Compared to the same period last year the provider found that the number of travelers planning to book flights to Miami was down 29.11 percent.
The state of Florida as a whole was down 14.84 percent.
Excluding Miami, which has been hardest hit by reported cases of Zika, the remainder of the state recorded a 12.4 percent decrease in travelers that intended to book flights during the time frame.
It's not just Miami, however, where the virus has taken a bite out of tourism profits. Other areas that have noted locally-transmitted cases of the virus experienced a decrease in booking intent at nearby airports. That includes Tampa ( down 32.79 percent) and Palm Beach (down 15.51 percent).
A poll released in early September from the kaiser Family Foundation found that nearly half of those queried were wary of traveling to places in the U.S. where people had been infected by Zika. That number jumped to 61 percent for those who were unsure about traveling to Puerto Rico or non-U.S. Zika regions.
More than 15 million people made overnight visits to Miami and its beaches in 2015 but that number may drop this year. So where are those tourists headed instead?
Travel experts say they could be going to Arizona, Southern California or even cooler weather locations like New England and Canada.
It's not just Miami that's seen it's numbers drop, however. Puerto Rico has also been hurt. During the first half of 2016 the average hotel occupancy rate there fell from 78.6 percent to 74.8 percent, according to STR, a firm that monitors hotel data.
By May, the occupancy rate had dropped to 67 percent. And the luxury Belmon La Samanna hotel on St. Martin lost $700,000 in revenue, down 12 percent, between April and June as guests steered cleared due to Zika concerns.