YouTube removes ad for prostitute-filled 'Sex Island' getaway in Colombia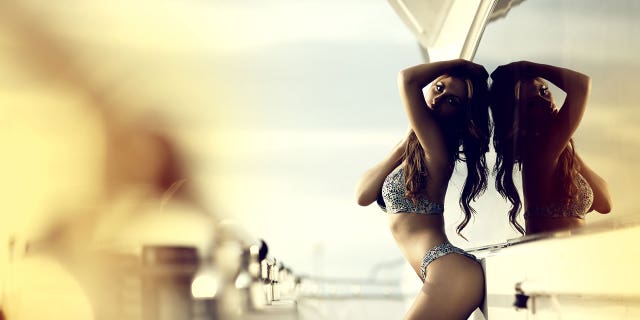 A Colombian resort which is currently promoting a prostitute-filled "sex island experience" has had its steamy promotional video removed from YouTube.
The Good Girls Company's YouTube account, which was suspended by the site's moderators as of Friday morning, was advertising its sex-filled getaway with footage of scantily clad women dancing, partying on a yacht, and offering their services to a guest.
The on-screen text also promised "unlimited sex" would be included in the price of admission, and that there would be "60 girls" for the 30 guests.
NEIGHBOR'S 'MORTIFIED' BY RAUNCHY SEX AT NYC'S PUBLIC HOTEL
"Each ticket includes the company of two girls each day for unlimited amounts of sex during the four days of the event," the company's website explains of the getaway, which runs from Nov. 24 through Nov. 27 . "At any moment you can switch girls with the other 30 guests."
According to The Independent, guest will also be invited to partake in an orgy on the first day of the getaway, and on the second day, each will have the opportunity for a 30-minute solo encounter with 16 prostitutes at once. The last two nights are reserved for boat parties.
CUBA BRINGING BACK 'LOVE MOTELS' TO DISCOURAGE PUBLIC SEX
Despite the marketing video being removed from YouTube, tickets to the "experience" are still available online, and cost $5,000 apiece, per the Sex Island website.
The website further promises "surprise sexual activities," "unlimited condoms," free alcohol and food, luxury yacht parties, and pick up and drop off services from the airport in Cartagena, all included in the price.
The resort and the prostitutes are said to be "drug friendly," as well.
Newshub reports that while prostitution is legal in Colombia, facilitating a sexual experience, or pimping, is not. Marijuana and cocaine are also decriminalized in Colombia, so long as users are not carrying more than 20 grams of marijuana or 1 gram of cocaine for personal use.
FOLLOW US ON FACEBOOK FOR MORE FOX LIFESTYLE NEWS
This isn't the first time the Good Girls Company has made headlines for their risqué services. Earlier this year, the brothel entered the global hospitality industry when it debuted all-inclusive packages to its resort in Cali, Colombia, that included horseback riding, golf, and prostitution services. Prices ran between $599 and $1499, depending on which package a guest purchased.