Your own (almost) private island
Secretive? Solitary? Shy? You're in luck. New resorts from Cambodia to the Caribbean are setting the standard for reclusive, exclusive vacation life by giving guests their own fancifully appointed private isles.
1. Dolphin Island, Fiji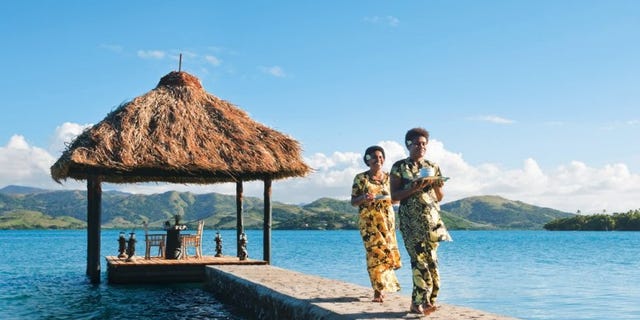 Dolphin Island, which recently reopened on an isle near Fiji, must be booked by a single party.
There's room for eight at the resort, which features just three elevated bures—with palm-thatched roofs and outdoor rain showers—clustered around an infinity pool and surrounded by 13 acres of tropical gardens.
Visitors don frangipani leis and join in centuries-old ceremonies, including fire-dancing to traditional drumming and steel guitars. At night, they're treated to Indo-Fijian cuisine: piquant papaya-and-passion-fruit chutneys on freshly caught mahimahi and coral trout (64-7-378-5791; exclusive use of the island, from $7,085 per night for a couple to $11,335 for four couples).
2. Pulau Joyo, Indonesia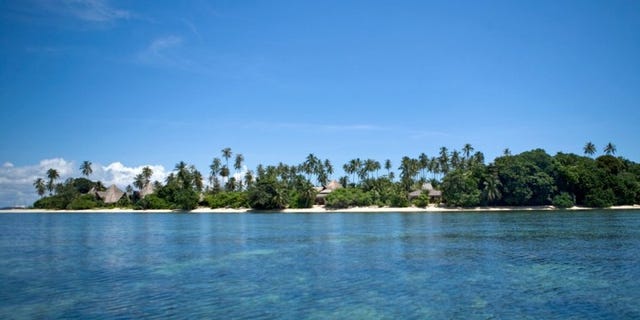 "You've never seen stars quite so bright," says Antony Marden, owner of Pulau Joyo, who describes his Indonesian island as "Survivor with 20 staff, great wines, and every comfort."
Stay in a "Driftwood palace" with a terrace that catches the sea breeze. and peel yourself away from the pool to take a sunset cruise on a private yacht or snorkel in coral reefs teeming with tropical fish.
Capacity: up to 28 guests (62-812-700-6756; doubles, $767, all-inclusive).
3. Petit St. Vincent, Caribbean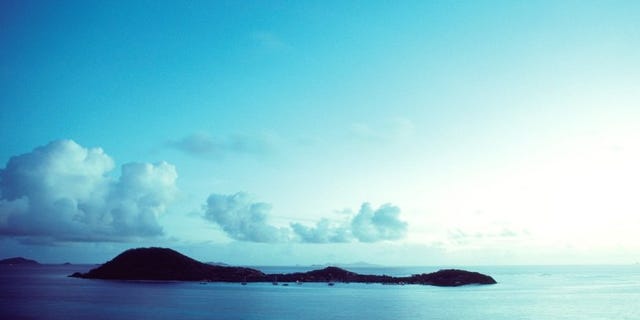 Things you won't find on Petit St. Vincent, which just reopened after a multimillion-dollar overhaul: room keys, cars, tvs, phones, Wi-fi, and an airstrip (guests fly into union island, a 20-minute boat ride away).
What you will find are 22 terraced stone cottages, white sand beaches, and boats for cruising the grenadines—where Jack Sparrow swashbuckled in Pirates of the Caribbean.
Capacity: up to 44 guests (800-654-9326; doubles, $1,080–$1,620, all-inclusive).
See more private islands at Condé Nast Traveler
More from Condé Nast Traveler
LA's Hottest Neighborhood Right Now
Beautiful Hidden Beaches to Take Your Mind Off Fall
Why it Takes So Long to Get Through Airport Security